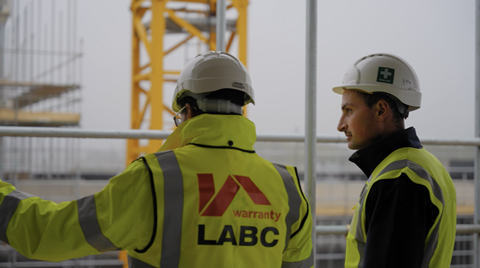 While the Building Safety Act promises significant changes to the regulation of tall buildings, the world of structural warranties and LABC Warranty's high-rise specialist Major Project Service haven't felt the same kind of seismic change as other areas of building.
The Act and its secondary legislation may demand high-rise builders install new technologies, appoint Accountable People and even construct extra staircases.
For providers like LABC Warranty, however, working to help clients de-risk and deliver their projects hasn't changed as radically – one staircase or five, the commitment to low risk and high quality endures.
However, the importance of that de-risking process and the value of early engagement may become more valuable than ever as the legal and regulatory implications of the Building Safety Act unfold. Especially for a warranty provider so closely aligned to Local Authority Building Control (LABC) themselves.
Early engagement and the golden thread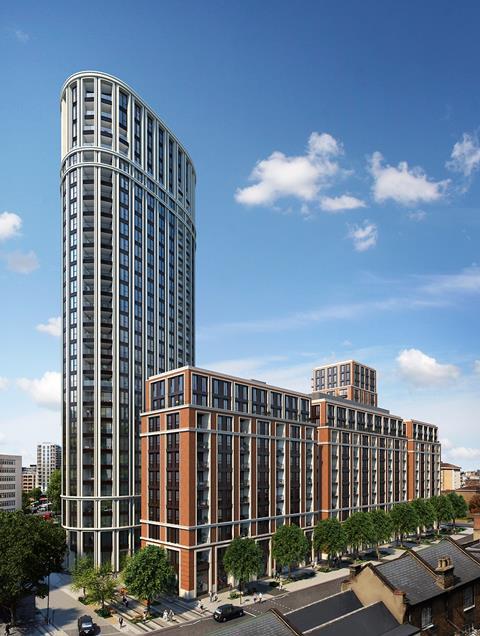 LABC Warranty will always espouse the benefits that high-rise builders and developers enjoy from early engagement with their technical teams, and this becomes even more valuable with the introduction of the golden thread.
Before the Building Safety Act, high-rise builders would see the benefits of early engagement in design confidence from the very start of a project – the developer, contractors, building control and warranty supplier having a collaborative agreement on the design direction for the project.
Anticipating technical risks before they occur on your site means less difficulty in the build, fewer problems on site during the inspection and certification processes, and the ability for developers to procure materials with certainty.
In the era of golden threads and accountable people, there are more benefits to early engagement. High-quality information put into the thread at early stages, like RIBA Design Stage II, is carried down the thread and is communicated to your key stakeholders as early as possible.
This doesn't just make your business better able to satisfy your obligations in the process, but offers developers and builders like you confidence and security in the quality that goes into that chain.
Early engagement in action
LABC Warranty was vital from very early on in delivering The Chain. During the design stage, L&Q met with LABC Warranty and LABC regularly to make sure everyone was satisfied and confident about pre-construction choices – a collaboration that followed on to the site itself.
"LABC Warranty worked with our teams to set out clear expectations, and offered training to help our staff on site know what they would be looking for. We were impressed by the quality of their technical expertise, their professionalism, and their investment in making sure the development was a success."

Gareth Powell, Production Director, L&Q
Read more about the value of early engagement, and the work of the Major Projects team, in LABC Warranty's Major Projects Showcase Brochure here.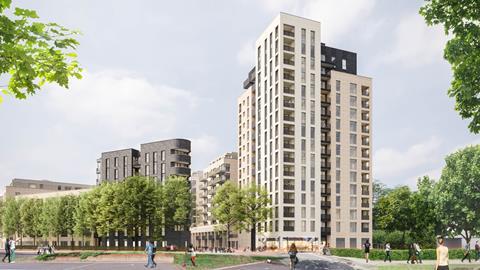 LABC and LABC Warranty working for you
LABC will have more involvement in the high-rise building process in the future, including at crucial design review stages.
As an exclusive warranty provider to LABC, LABC Warranty is in the perfect position to offer you a service that goes well beyond ticking a box to let a building be occupied, leaning on the quality of their relationship with LABC themselves to consult on crucial design choices.
This means the expertise delivered at design stage onwards does more than give you, and other accountable people through the golden thread, confidence in the approach to the building. It means all major stakeholders on your project are aligned and understand each other long before the actual construction takes place.
"Among other things, LABC Warranty's partnership with LABC supports the provision of accredited and non-accredited learning for the LABC network; the delivery of externally audited quality management systems, service reviews, direct engagement with member service users; Building Excellence Awards; technical guidance and UKAS-accredited competence validation assessments."

Lorna Stimpson, Chief Executive, Local Authority Building Control
LABC Warranty's team of more than 20 high-rise specialists partner with LABC's regulatory experts to bring in-depth knowledge of the regulations, safety, and warranty requirements.
Early engagement from LABC Warranty and LABC helps you apply a consistent approach to risk management on your projects, and demonstrate risk management during a building's lifetime. What to do for your next project
The earlier that LABC Warranty know about their next development, the more their major projects service can do to help you.
LABC Warranty has always been able to offer huge value to high-rise developers early in the development process, and the value of that role will only grow as the implications of the Building Safety Act become more defined and pass into law.
Get in touch now for a no-obligation talk about your next development.