Product manufacturers are beset with uncertainties over the the new safety regime. Will products need to be retested for extended durability? Will the testing backlog worsen as a result? And how will regulatory changes on warranties impact a sector already undergoing major change? Jordan Marshall reports

In the wake of the 2017 Grenfell Tower fire there has been a sharp focus on construction product manufacturers and the regime that tests them.
Questions around the veracity of the testing system, how it was being used by product manufacturers, and what reforms are needed have been rife thanks to the shocking evidence heard by the public inquiry into the fire.
The revelations led the government to commission a landmark independent review of the assessment regime for construction products, which was published back in April.
Authored by the government's former chief construction advisor, Paul Morrell, and construction legal expert Anneliese Day KC, the 174-page report recommends a major shake-up of the way approved bodies regulate products.
And while the reforms could see new-builds have 15-year warranties, a parallel amendment to the Defective Premises Act 1972 (see panel) extends retrospective liability from six years to up to 30 years, allowing more homebuyers to claim compensation for defects.
Questions raised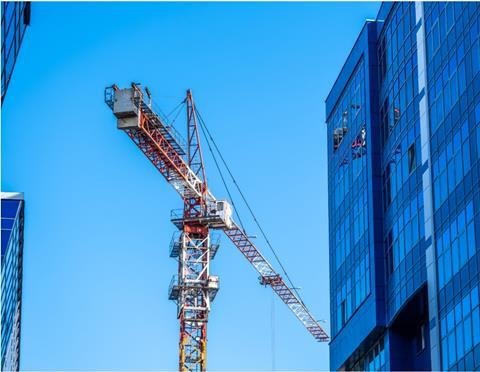 Altogether, these changes are raising even more questions for the construction product testing and manufacturing sectors.
Will products need to be retested for extended durability? How will this impact the testing backlog that already exists? And how will the potential regulatory changes to warranties impact sectors already undergoing significant change?
For his part, Peter Caplehorn, chief executive of the Construction Products Association, the leading organisation that represents and champions construction product manufacturers and suppliers, welcomes the move to extend the warranty period for new homes to 15 years, saying it would "undoubtedly underpin" efforts to improve the quality and safety of construction.
He says the current warranty period is not long enough, and that extended warranties would give homeowners greater peace of mind.
"We certainly need this kind of additional cover. I think we need to take these measures in context with all the other things that industry is moving towards doing," he says. "This direction of travel is about making sure that the quality of construction and the safety of construction are improved."
Explaining the Defective Premises Act 1972
The Defective Premises Act 1972 is a UK act of parliament that covers landlords' and builders' liability for poorly constructed and poorly maintained buildings, along with any injuries that may result.
The legislation applies to England and Wales, but there are similar laws in Scotland and Northern Ireland.
The act sets out two main duties:
A duty on builders to construct dwellings properly. This means that builders must take reasonable care to ensure that the dwellings they build are safe and fit for human habitation.
A duty on landlords to keep dwellings in repair. This means that landlords must take reasonable care to ensure that the dwellings they let are safe and fit for human habitation.
The act defines what is meant by a "relevant defect", which is a defect in the state of the premises that makes them unsafe or unfit for human habitation. This could include defects in the structure of the building, the fixtures and fittings, or the services.
There are a number of defences that the builder or landlord may be able to raise in a claim under the Defective Premises Act 1972.
These include:
The defect was not caused by their negligence.
The defect was not known or reasonably foreseeable by them.
The defect has been remedied.
The claimant contributed to their own injuries.
In addition, there are a few further points to note about the Defective Premises Act 1972.
These are as follows:
The legislation applies to dwellings, which are defined as buildings that are used or intended to be used as a place of residence.
It only applies to defects that existed at the time the dwelling was first occupied.
It does not apply to defects caused by the negligence of the occupier of the dwelling.
Lack of detail Caplehorn adds that what is essential now is clarity, as there are further concerns around the lack of detail in the reform.
"I think we have a challenge over just working through the practicalities and working through the detail, particularly as a lot of that is yet to be finalised," he says.
"Product manufacturers, like any other business, require certainty when planning for the future – and they will be looking to tackle this at a time when there is nothing but change afoot."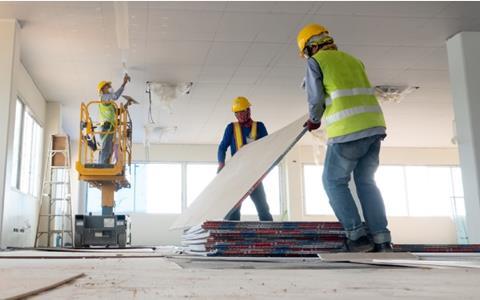 On this point his thoughts are echoed by James Green, partner at Calfordseaden, who says the lack of detail around changes will cause challenges for those specifying the products as well.
"Contractors will be trying to procure and confirm products and details in order to navigate through the whole Building Safety Act gateway approval process. And if you are already struggling to find products, and they get withdrawn you have to go somewhere else – what is the impact?" Green states.
"If an approved product gets withdrawn over warranty concerns, the approval process would have to repeated potentially causing a delay to the project."
Caplehorn is also concerned about how the current lack of clarity on the requirements around warranties could impact research and development in the sector – something that can be ill-afforded at a time when new solutions are badly needed.
Caplehorn says: "Products need to be developed and researched, and there needs to be clarity for R&D. You will get failure in the R&D arena but need to be able to accurately judge what the benchmark for failure is.
"We need it to be so that the direction of travel is that there is confidence as products are brought to market. At the moment the specifics for the appropriate level of certainty aren't there."
Implementation challenges
Caplehorn also warns there will be challenges in implementing the new rules, particularly around record keeping and product testing.
However, he says the industry was already moving towards greater transparency and clarity on product testing, and points to the launch of the Code for Construction Product Information, which aims to ensure that product information is clear, verified and audited.
He says government must be cognisant of the limited capacity the testing market has."We have got to bear in mind that when we were in Europe we had access to around 700 testing and certification organisations, and we have now got around 40 – and not all of those cover construction products," Caplehorn explains. "So we have got a significantly smaller testing arena."
He says the resolution to that largely hinges on whether the UK will in the future have access to testing facilities outside of the UK.
"For me, the logical answer to that is yes. But it is more a political question than it is a practical technical question," he concedes.
However, Andy Mullins, head of quality at housebuilder Hill, says he feels that the impact of the reform on product testing will be minimal.
He says: "The main warranty providers stipulate that products that perform a critical function within the home should have a design life of 60 years. This requirement is already embedded in their standards, and they all have third-party accreditation. That is for the key products.
"When you consider a lifespan of 10 to 15 years, you are primarily dealing with ongoing maintenance, rather than the quality of the original installation. While there have been some issues with the testing process, it appears that the government is attempting to address something that hasn't been clearly identified as a problem, particularly from the perspective of extended warranties."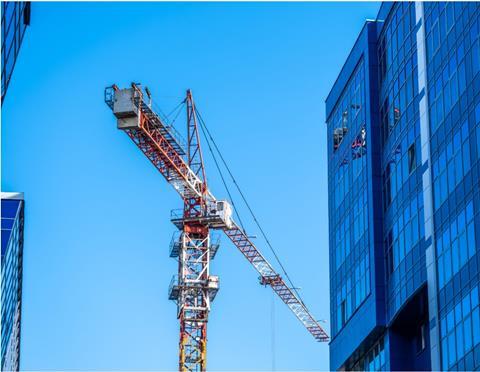 For his part, Caplehorn also says that the government needs to be careful about how it applies the regulations retrospectively, as this has the potential to "cripple" the industry.
He says a considered approach is needed to allow for buildings that were constructed to older standards.
"Having said that, we have got to have buildings that are safe, and people have got to feel safe. That's been the driving principle that we've been using.
"We have to have methodologies that will allow consideration of buildings. We've seen it with mould; we've seen it with fire, and some with structural issues. But I don't think we can wholesale just apply today's regulations backwards in time – that wouldn't be achievable."
The full effect of the proposed changes cannot be known until they are implemented. It is clear they will have an impact on the construction products manufacturing and testing industry – but how significantly will that be felt?
The Department for Levelling Up, Housing and Communities did not respond to requests for comment.