If the new BIM mandates are causing concern for you or your firm, never fear. Here, Vectorworks busts five myths related to BIM Level 2 — by showing you how Vectorworks power user bprarchitects successfully completed a project working entirely in 3D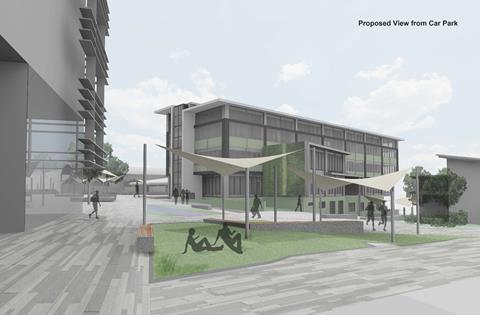 What you need to know about bpr and the project
Led by Directors Paul Beaty-Pownall and Steve Cowell, bpr architects specialises in three core sectors: higher education, rail stations, and regeneration. In response to the UK government mandate for the use of 3D BIM on all public projects by 2016, bpr moved quickly to keep pace with the requirements. As part of its compliance strategy, bpr began using Vectorworks almost exclusively to maintain consistency across projects. The pilot project for this task was the Ritterman Building, a five-story teaching space for long-standing client Middlesex University.
Myth 1: BIM takes away from the creative design process
By designing completely in 3D you can enhance your vision, not detract from it.
The Ritterman Building was built on a vacant part of campus composed of a steep, grassy bank. With the help of Vectorworks, bpr could see the potential of the space and better visualise how the building could tie into the rest of the University's layout. By designing and drawing within one software program, the process felt natural and not constricting. The firm was also able to see buildings in a realistic context.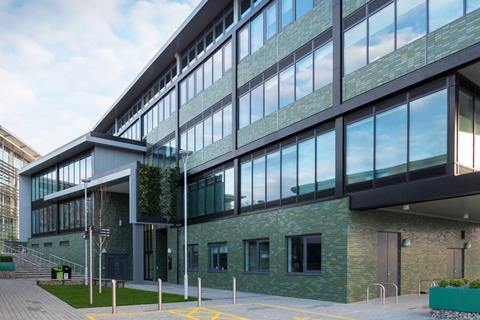 Myth 2: Collaborating in BIM is too difficult
Collaboration is at the heart of BIM Level 2 and should be used to streamline your workflow.
Sometimes the idea of collaboration causes firms to panic, with thoughts of failed coordination and multiple versions of drawings being passed around. To avoid confusion with the design of the Ritterman Building, bpr extracted information using Vectorworks and developed separate files for three distinct "zones" (envelope, core, and internal). By breaking up information in this structured way, all teams involved were able to work on their own separate files, which were then referenced in a single file in Vectorworks.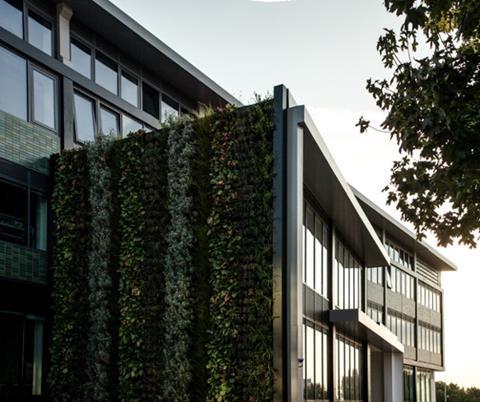 Myth 3: BIM won't work if collaborators use different software
Being able to import/export between different file formats is key to successful coordination.
When designing and planning the Ritterman Building, bpr greatly relied on the import/export function. By being able to share different types of files with the various engineers involved in the project, the firm was able to progress through their design plans at a faster pace. For this particular project, bpr took the different file formats they received, exported them into IFC (Industry Foundation Classes) and coordinated in a federated model (using Tekla).
Myth 4: BIM will slow you down
The ability to automate data seamlessly increases efficiency and ensures accuracy.
bpr utilised the automation capabilities of Vectorworks for the Ritterman Building project. Instead of manually entering information into Excel spreadsheets, as the team had previously done, they could now easily pull Vectorworks object-populated worksheets into their plans. Not only did this method free up valuable time to focus on more important components of the project, but bpr was confident that the data they provided was completely accurate.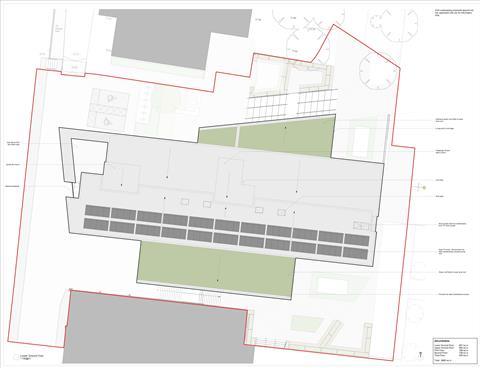 Myth 5: Working in BIM is too challenging
With Vectorworks software, you can build trust with clients and envision ways to collaborate in the future.
Due to the nature of the higher education industry, bpr had to consider how to potentially expand their design in the future in order to meet the long-term needs of Middlesex University. With the help of Vectorworks, bpr was able to incorporate this flexibility into the structure of the Ritterman Building, taking the university's goals into account and opening doors for more collaboration in the future.
Discover the tools you need to meet the UK BIM Level 2 mandate
Join Paul Beaty-Pownall of bpr architects and Martyn Horne of Vectorworks for a free webinar on 19 June to learn more about best practice workflows for meeting the UK BIM Level 2 mandate.
Register here: http://www3.vectorworks.net/webinar-ukbim