MMC is a very strong theme at UKCW this year, with the largest representation of MMC products of any event in the UK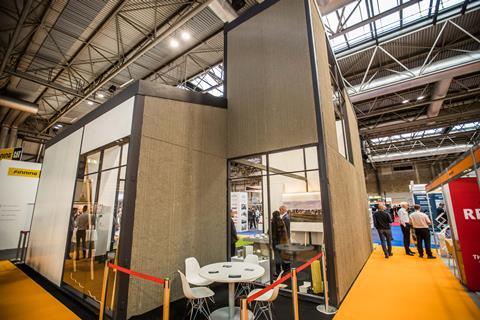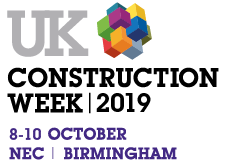 The recent report into the family homelessness crisis published by the Children's Commissioner estimates that there could be more than 210,000 homeless children in England due to the lack of social housing. This shocking statistic highlights the reason why the 149,480 new home completions in 2018 needs to be greatly increased to meet the rising demand.
One solution to this nationwide issue is modular housing, a form of Modern Methods of Construction (MMC).
Modern Methods of Construction at UKCW
MMC is a very strong theme at UKCW this year, with the largest representation of MMC products of any event in the UK.
Visitors will be able to see the latest advancements in MMC and how they are improving productivity and quality while lowering costs in a range of environments. A range of live demonstrations will take place throughout the show demonstrating how MMC works.
A number of full-scale MMC-built structures will be on display at the show including a modular care annex for the healthcare sector, a SIPS panel residential building, a modular bathroom pod for the high-end hotel sector, and offsite solutions for the education sector.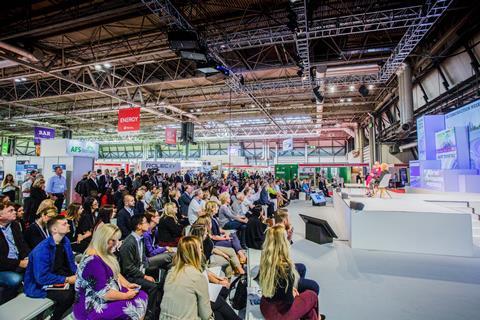 The modular solution
Modular construction offers the benefit of being faster to construct than the traditional bricks and mortar method as a result, this can significantly speed up the delivery of housing. With the skills shortage still having an impact on the construction industry, modular housing offers the advantage of reducing the need for on-site labour required to complete homes.
As modular homes are manufactured in a factory using MMC the accuracy, quality and performance of each build can be assured ensuring that standards are maintained. This reduces the risk of mistakes being made thus reducing waste.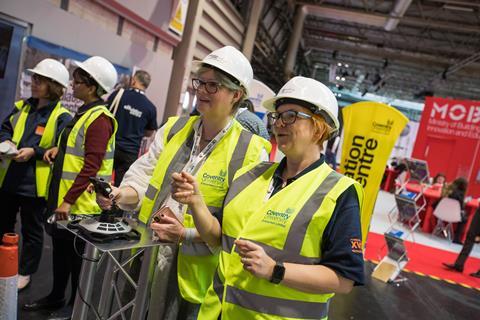 Relevant seminars at UKCW
Val Bagnell, managing director of Apex Airspace will be part of a panel on 9 October at the Regeneration Hub which will discussing the 'Funding challenges and opportunities for housing'. Apex Airspace are pioneers in airspace development, converting unused airspace above residential, commercial and public buildings into new homes.
Joseph Daniels, CEO and founder of Project Etopia will be speaking as part of two panels on 10 October. The first seminar, 'Solving the housing crisis with community-led solutions', will be taking place at the Regeneration Hub at 11am. The second panel discussion, 'Sustainable Communities: delivering energy-efficient, modular and cost-effective homes' will take place at 2:30pm on the UKCW Main Stage. Project Etopia manufactures affordable and environmentally-friendly homes and educational buildings using MMC. Combining specialist engineer, advanced technology and modular construction methods allows it to create durable and energy-efficient buildings faster.
Another free seminar that is worth booking in advance is the update on the government's MMC Working Group and its upcoming policies, from Mark Farmer, author of the 'Modernise or Die' report and chief executive of Cast Consultancy, on Wednesday 9 October on the UKCW Main Stage.
Seminars taking place at the MMC Hub include 'A new way to design and build primary schools', 'How one of the UK's first purpose-built ambulatory care centres was built offsite', 'Accelerating capabilities and advancing business models for modern manufacturing' and 'Cost implications of offsite construction'.
Nathan Garnett, UKCW event director, said:
"MMC is one of the biggest changes within the construction industry in recent years. It's the ideal solution to build much needed housing, quicker and cheaper without compromising on quality.
"As MMC is such a huge part of the industry it's only right that we have a hub at the show dedicated to all things MMC. This year UKCW will have a range of MMC solutions on display which can be implemented into the housebuilding sector to speed up the construction of high-quality housing."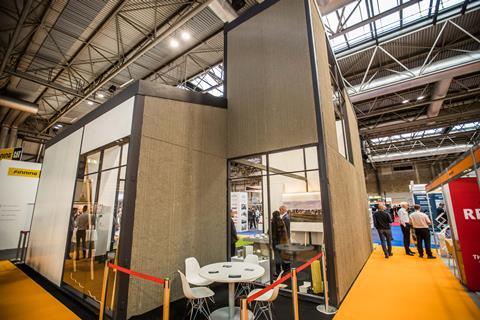 Exhibitors
MMC exhibitors will be showcasing timber, light gauge steel and concrete frames, modular volumetric systems, digitalisation of construction, 3D printing, robotics, AR and VR, autonomous plant, equipment, drones and digital surveying, as well as a wide range of products and services manufactured offsite.
For example, Quinn Building Products will showcase its pre-cast concrete products and highlight its design-to-delivery service. Ideal Building Systems has been providing offsite accommodation for 25 years, so it will be showcasing its multiple solutions including jackleg units, new modular buildings and steel portable systems. Saint-Gobain Weber will be unveiling a new system which works perfectly as an internal or external component for MMC projects.
At the Construction Innovation Hub's stand at UKCW, visitors can find out more about its Platform Design initiative – a project to stimulate the design, manufacture, test and assembly of buildings using MMC.
Other MMC exhibitors include Framecad International FZE, Green Life Buildings, Jackon UK, Kerkstoel 2000+, Machine Max, Premium Formwork, Procomm Site Services, Wernick, TALO Elements, RCM and Readymade Gates.
UK Construction Week is one event with many sections, including Build sponsored by Easy-Trim, Building Tech, Civils, Energy and HVAC, Surface and Materials, and Timber. It also features Concrete Expo (8-9 October only) and Grand Designs Live (9-10 October only). Single registration gives free access to all areas of the show. Pre-booking is also strongly recommended for the extensive seminars and CPD programme.
Find out more about what's on at UKCW at: https://www.ukconstructionweek.com/