Air heating and cooling products are affected by a regulatory regime on energy efficiency that is becoming ever stricter. Here we explain the rules and how one manufacturer, Daikin, is responding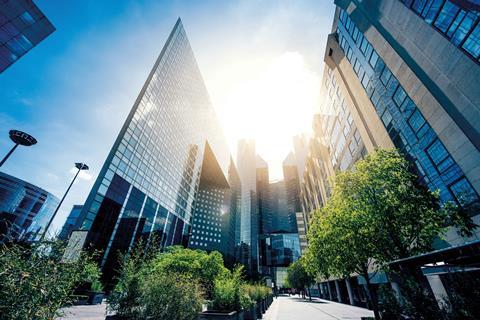 Owners and more importantly occupiers of modern-day buildings are requiring them to be more energy efficient and, through such efficiencies, create better environments for those who regularly use them.
The European Commission (EC) has been working to establish EU-wide rules to increase energy efficiency and help consumers through more transparent data and better reporting requirements for all energy-related products, which include refrigeration, space heating and cooling technologies.
The latest in a series of phased implementations under the EC to increase energy efficiency and reduce carbon emissions throughout Europe is the Ecodesign Directive ENER Lot 21. This came into force on 1 January 2018 and applies to air heating products, cooling products, high temperature process chillers and fan coil units with a capacity of greater than 12 kw.
More than 95% of the environmental impact is caused by the indirect emissions rather than the direct emissions
This feature will outline how Daikin has approached the new regulatory regime and implemented its own efficiency technologies to cater for customers' needs in line with and beyond the requirements being laid down by legislators.
Energy legislation
Energy legislation focuses on two different areas:
Indirect emissions – the energy consumption of the unit
Direct emissions – leaks and end-of-life impact.
More than 95% of the environmental impact is caused by the indirect emissions rather than the direct emissions. Within the HVAC industry these two aspects are looked after by different sets legislation:
Firstly, the EU F-Gas Regulations cover the direct emissions from leakage, while the Ecodesign Directive (2009/125/EC) covers the indirect emissions from energy consumption. This legislative act was passed in 2009 to set minimum efficiency standards for energy-related products.
It is important to be able to benchmark the performance of both like-for-like systems and when comparing the efficiency of different types of technologies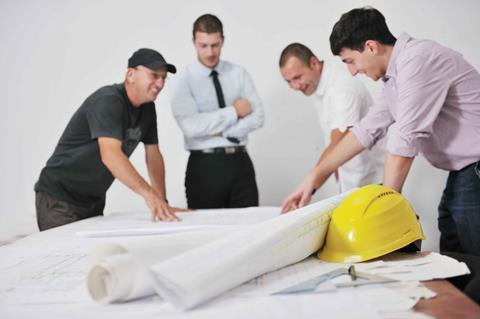 What is the Ecodesign Directive?
The Ecodesign Directive (2009/125/EC) has seen the phased implementation of minimum requirements, alongside the introduction of a more realistic way of comparing system efficiency for the energy and environmental performance of energy-using products (EuP) and energy-related products (ErP).
According to UK government guidance, "the manufacturer, authorised representative or importer that first places a regulated product on the EU market (or puts it into service) is responsible for compliance".
How does it affect theUK?
Despite Brexit, the current plan and recommendation from the Federation of Environmental Trade Associations (FETA) is for this legislation to be taken on by the UK. In the future the UK may have the opportunity to adapt to our own requirements. However, given that there is little to no production of these types of units in the UK, then having different energy label criteria would have almost no impact on equipment design or give any benefit to users. This recommendation from FETA is based on European production meeting these requirements and all imports from Asia also meeting the Lot 21 requirements.
If the UK did, for example, develop its own energy criteria then this would mean higher costs for users assuming the producers changed their specifications to meet these requirements. There would also be a chance that some competitors might exit the UK market altogether, which would have the affect of even higher prices and less choice for users as the market would get less competitive.
What is included in Lot 21?
The scope of the ENER Lot 21 legislation covers:
Air conditioners – all air conditioners over 12kW, with specific requirements for both cooling and heating
Cooling-only comfort chillers up to 1,500kW
Reversible comfort chillers from 400kW to 1,500kW.
Reversible chillers up to and including 400kW are excluded from the regulation as being covered by Directive (EC) 813/2013 with regard to ecodesign requirements for space heaters and combination heaters).
Heating-only chillers are also excluded from the regulation, with no minimum heating requirements specified.
Some manufacturers publish what might be termed unrealistic data based on larger than standard indoor units which do not represent accurate performance of real-life systems in year-round performance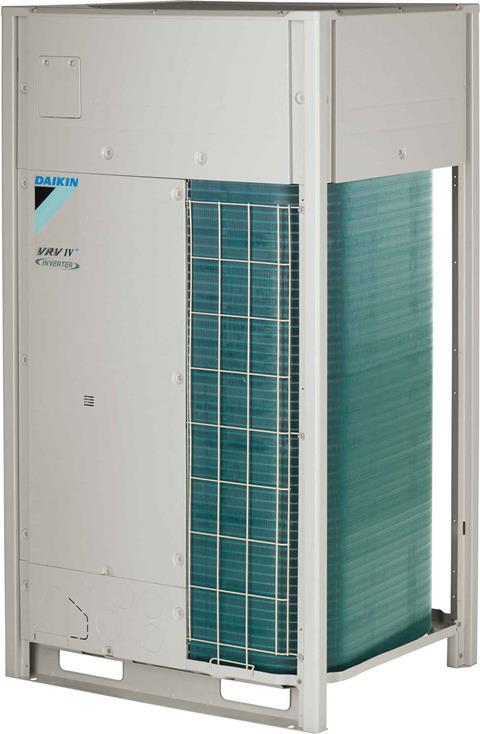 How Lot 21 relates to other parts of the Ecodesign Directive
The European Directive on Ecodesign Requirements for ErP (Energy related Products) 2009/125/EC covers the indirect emissions (effectively energy consumption) of a host of products.
Lot 10 covers systems with a capacity of less than 12kW – typically a residential or light commercial system. This requires the manufacturer to provide an energy label and ERP data on the system.
Lot 1 and 2 cover air to water systems, while Lot 6 covers ventilation units.
On 1 January 2018, Lot 21 came into force. Lot 21 is the category that is largely concerned with commercial air conditioning systems and comfort cooling applications, since it covers the ecodesign requirements for air heating products, cooling products, high temperature process chillers and fan coil units for systems greater than 12kW.
Importantly Lot 21 does not require manufacturers to publish energy labels for commercial systems with a capacity greater than 12kW, but manufacturers do have to publish data online on their products' energy performance.
ERP looks to set the requirements for:
Minimum heating and cooling efficiencies
Maximum nitrogen oxide emissions
Maximum sound levels
Energy-related product data.
Lot 21 uses two standards: EN 14511 and EN 14825 (which were previously used for Lot 10). These define how the seasonal efficiency of a system should be tested and what calculation method should then be used to derive the end result.
Seasonal efficiency
Seasonal efficiency measures the true energy efficiency of heating and cooling devices during a period of one year. Unlike older heating and cooling methodologies, seasonal efficiency tracks a system's daily operations to include temperature fluctuations and standby periods. After the year has elapsed, the seasonal efficiency data gives a more in-depth and reliable overview of a system's energy consumption.
Daikin aims to lead the way in optimising its products to minimise energy consumption – and therefore indirect emissions – from its products. In 2010, Daikin became the first HVAC-R manufacturer to introduce products especially designed for seasonal efficiency.
In the EN 14825 standard, "Bin" hours state for an average climate how many hours throughout the year a particular temperature occurs. This is used to calculate the seasonal efficiency, based on actual year-round performance and not just on a single test result at peak load, otherwise known as nominal efficiency.
Lot 21 also introduces a new measure of seasonal efficiency (referred to as "Eta" or "ŋs, h" and "ŋs, c"), which is the seasonal coefficient of performance (SCOP) or seasonal energy efficiency ratio (SEER) – seasonal efficiency divided by the primary energy conversion factor (fixed at 2.5), minus the negative of controls on efficiency, which is 3%.
In heating: ηŋs,h% = (SCOP/CC) – ΣF(i)
In cooling: ηŋs, c% = (SEER/CC) – ΣΣF(i)
Here, SCOP = seasonal efficiency, CC = primary energy conversion factor and ΣFi = sum of negative effect of controls on efficiency.
From 1 January 2018, the minimum energy efficiency of air-to-air heat pumps became 133% ηŋs,h% in heating and 181% ηŋs,c% in cooling. When Lot 21 Tier 2 comes into force on 1 January 2021, these minimum requirements are set to increase again to a minimum of 137% ŋηs,h% in heating and 189% ŋηs,c% in cooling . Understanding these measures is crucial to get an accurate view of performance and to assist clients with their capital allowances.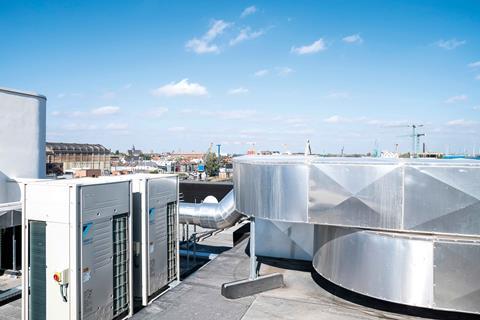 Capital allowances
The Enhanced Capital Allowances (ECA) scheme incentivises a business to invest in energy-saving plant or machinery that might otherwise be too expensive. It also encourages the use of the highest energy efficiency units. The first-year allowances let businesses set 100% of the cost of the assets against taxable profits in a single tax year, if the asset at the time of purchase is on the Energy Technology Product List (ETPL) – a government-managed list of energy-efficient plant and machinery, last updated on 29 March 2019.
This means the company can write off the cost of the new plant or machinery against the business's taxable profits in the financial year the purchase was made. An ECA is claimed through a business' income or corporation tax return in the same way as any other capital allowance.
Questioning the data
The ENER Lot 21 free-to-access website publishes data on different systems' energy efficiency. This data is used to inform the technologies included on the ECA's Energy Technology Product List. It will also be used for calculations for minimum energy efficiency standards to meet Part L of the Building Regulations, which are being updated again in 2020.
It is important for contractors and consultants to be able to benchmark the performance of both like-for-like systems and when comparing the efficiency of different types of technologies. It is therefore equally important that the data on the ENER Lot 21 website represents real-life performance in a real system design within a building, rather than being modelled on a unit selection that will never be used in an actual application, which can otherwise create unrealistic expectations of what a system can deliver for a particular building.
Some manufacturers publish what might be termed unrealistic data based on larger than standard indoor units which do not represent accurate performance of real-life systems in year-round performance. In some cases the units being selected for data publishing purposes are as much as three times larger than those that would be used in actual applications, and are being modelled with air flow rates that are up to four times higher than would realistically occur.
Optimising the data in this way is irresponsible, as these published figures will never be achieved in real life. Therefore it is always important to check that the seasonal efficiency data being used is based on realistic applications and system designs.
Daikin's ethos is that publishing data based on oversized units is not within the spirit of the legislation and this is why the company does not participate in such practices. When products are tested in real-life situations, using correct system selections, Daikin can confidently state that its VRV IV+ unit is the most efficient in the market.
System innovation
Daikin aims to meet and exceed the standards of the Lot 21 Ecodesign Directive. The new VRV IV+ range has been designed with an entirely new compressor that delivers an average 15% increase in seasonal efficiency over the previous range of Daikin VRV systems.
Five years ago, Daikin's VRV IV system set a new standard in the industry, pioneering new levels of seasonal efficiency and comfort, which have since been introduced across the VRV IV heat pump, heat recovery, and water-cooled models. The launch of the VRV IV+ heat pump once again sets a new benchmark for seasonal efficiency.
At the heart of the latest system, existing VRV IV features such as variable refrigerant temperature and continuous heating during defrost are matched by a completely redesigned compressor, which is fully optimised to ensure high performance at part loads – the main operation mode throughout the year. As a result the VRV IV+ is already compliant with the new ENER Lot 21 Tier 2 due in 2021.
Furthermore, the new compressor addresses a key issue that can occur during low load operation, which is that refrigerant leaks can occur from the high-pressure side to the low-pressure side in the compression chamber, resulting in loss of efficiency. In the new compressor, this has been resolved with the inclusion of a back-pressure control port that sends a small amount of high-pressure refrigerant from the compression chamber to the back of the scroll. This optimal separation of lower- and higher-pressure sides within the compression chamber boosts seasonal efficiency to a new standard, delivering a 15% increase in efficiency.
The VRV IV+ also uses a four-side heat exchanger with a new capillary design for optimised refrigerant distribution, providing the smoothest performance in any system loading.
The VRV IV+ delivers 15% higher average SEER. With indoor ducts the system SEER is as high as 38% higher with an 8HP unit and 41% higher with indoor cassettes. In heating mode, the VRV IV+ delivers 13% higher SCOP on average, or 16% higher SCOP for an 8HP unit with indoor ducts.
Conclusion
The regulations introduced at the beginning of last year and further expected increases in efficiency requirements represent good news all round. More transparency and the increased availability of improved data will enable owners, consultants and other specifiers to make a more informed choice about the best system to use for their project, based on more realistic efficiency information.