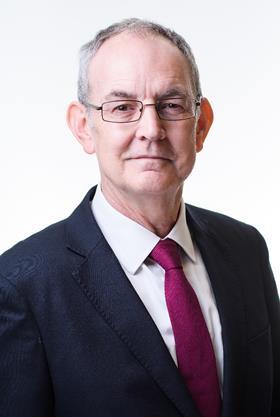 Building engineering services can account for around a third of a building's whole life environmental impacts. In terms of the products used, the impacts arise from extracting and transporting raw materials; manufacturing, packaging and shipping; construction and installation; a typically overwhelming contribution from ongoing use, plus maintenance and upgrades; and finally, material recovery and waste.
For electronic and electrical goods, the whole life issues often centre on using and recovering strategic and precious metals, plus the embedded carbon in the products (carbon dioxide emissions resulting from the energy needed to create them) and perhaps most importantly, the legal directives and incentives for disposing of waste electrical and electronic equipment (WEEE) with as little environmental impact as possible.
The updated WEEE Directive
The EU WEEE Directive was introduced over 10 years ago to boost the amount of WEEE that can be recovered, rather than landfilled. The UK's WEEE Regulations, which implement the Directive, had their latest update on 1 January 2019 and they greatly increase the scope of electrical and electronic equipment (EEE) covered by the Regulations.
Many readers will already be aware of the application of the WEEE Regulations to the recovery of fluorescent tubes, but the latest update means the Regulations now apply to almost all EEE, unless it is specifically excluded. This wider scope even takes in everyday accessories such as plugs, sockets and switches.
The WEEE Regulations are based on the principle of 'producer responsibility', which means that the main legal duties fall on 'producers' and 'distributors'. However, this does not just mean manufacturers or wholesalers, and it's possible to pick up the duties of a 'producer' by directly importing EEE from abroad (e.g. via the internet) or by adding 'own brand' labelling to EEE products.
Among a range of duties, producers, importers and distributors must finance their share of the cost of recycling WEEE that will be collected via UK WEEE compliance schemes and take-back facilities.
Under WEEE 2019, EEE producers, importers and distributors have legal duties that include providing or paying towards the free take-back of WEEE. Larger UK producers or importers of in-scope EEE must pay to join a Producer Compliance Scheme and report the weight of the EEE they sell (minus any batteries). Producers supplying less than five tonnes a year in the UK may register with the Environment Agency (this also involves a registration cost).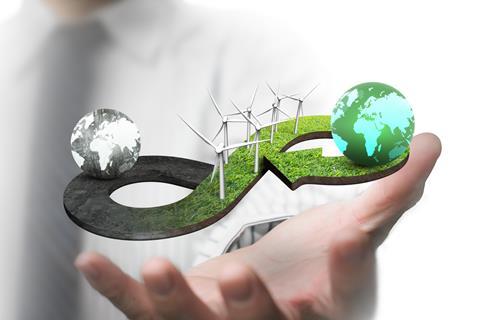 Producer responsibility
Businesses that manufacture, import and sell products are responsible for 'end of life' impacts, often through regulatory duties to:
design products by reducing key material usage, and enhancing reusability and recyclability
minimise waste and promote product re-use (where possible) and recovery (which includes recycling)
ensure waste products are properly treated, and
meet UK recovery targets for waste materials.
Removing WEEE the right way
Significantly, anyone who stores or transports WEEE (e.g. as part of a replacement or maintenance contract) must still comply with applicable waste law (and some WEEE may be more costly hazardous waste). This means that clients must show diligence when choosing a waste service provider. However, the updated Regulations do not put specific WEEE recovery duties on clients or their service providers. For these organisations, the commercial situation may even improve if they can take advantage of free WEEE recovery, brought about by the duties on producers and distributors.
Readers in doubt about their businesses' status as an EEE producer/importer may wish to visit the government's website or contact their trade association or a leading WEEE Compliance Scheme, such as Recolight.
The broader scope of the Regulations should increase supply chain and customer awareness of WEEE recovery, which will in turn require better management of EEE waste streams, as a contribution to a more 'circular economy'. In addition to the legal duties on producers and distributors, others - such as clients and contractors - may find the new, broader scope presents practical challenges, but also some commercial opportunities.
Paul Reeve, FIEMA CEnv and Director of CSR at ECA
We would like to acknowledge the contribution of Recolight to this article, which outlines the updated scope but does not seek to provide definitive guidance. The lead Government Department is DEFRA, and further information is available here.