Al Wakra will be a major destination during the 2022 World Cup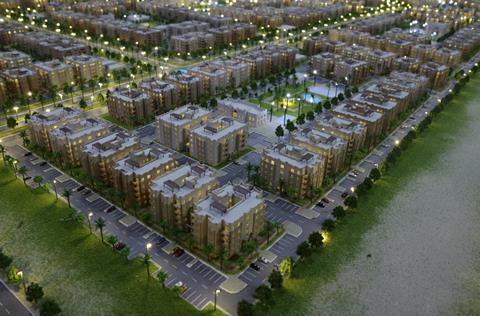 On the shoreline of Qatar's coast lies Al Wakra, a historic fishing village that was once the centre of the country's pearling industry and surrounded by hundreds of docked boats. Today, Al Wakra is Qatar's second biggest city, with public beaches, a huge souq, and some of the best health, rail, and education infrastructure in the Middle East.
Home to the Zaha Hadid-designed, 40,000 capacity Al Janoub football stadium, Al Wakra will be a major destination during the 2022 World Cup. In turn, this will act as a springboard for future growth, so that Al Wakra becomes as well known around the world as in Doha.
Central to the city's development will be top class housing. UrbaCon Trading and Contracting (UCC), which is part of the UCC Holding and Power International Holding conglomerate, has just signed a deal to build two residential projects worth more than QAR5bn (£1bn).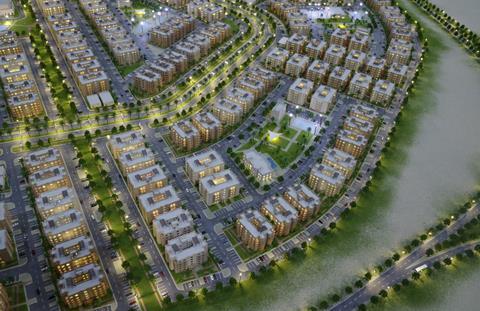 These schemes will be home to many tens of thousands of people, meaning UCC will be transformed from a contractor of the Middle East's finest buildings – such as the Mall of Qatar and hotels for Hilton and Sheraton - to a contractor of the region's most modern cities.
The work cements UCC's growing global reputation. In the past year, UCC has been named among the world's 200 global contractor's by Building magazine's US equivalent, Engineering News Record. The group was also named country winner for Qatar at the British Safety Council 2020 International Safety Awards.
As well as expanding into building mass residential areas, UCC has diversified by taking on its first work in the oil & gas after winning a contract with Shell Qatar, breaking ground at the country's liquefied natural gas site in Ras Laffan, 50 miles north of Doha.
Scale and the ability to deliver a range of projects are important as a domestic contractor in a growing market, with QAR60bn (£12.6bn) to be invested in infrastructure and real estate projects over the next four years.
Moutaz Al Khayyat said: "We express our gratitude to the board of directors and management at Barwa for entrusting UCC with these projects. They are of strategic importance towards the well-being of families and workers living in Qatar."
The residential schemes' developer, Barwa Real Estate, launched its plans in late October at a ceremony attended by UCC's managing director, Ramez Al Khayyat, and chairman, Moutaz Al Khayyat. In front of Qatari government ministers, Ramez Al Khayyat made a public commitment to building the schemes on time, adding: "We insist on quality and the highest safety standards."
The first of these schemes, 'Madinatna', is inspired by traditional Qatari architecture and promises to be a paradise for families, who will have access to the latest in smart city technology. As well as 6,780 apartments that accommodate around 27,000 people, UCC will build a hypermarket, retail stores, mosques, and plenty of other public amenities.
Madinatna's strategic location in the Umm Besher district on the G-Ring Road, which connects Hamad International Airport to the country's longest highway, Al Majd Road, means future residents will have superb access to Doha and the industrial area. They will also be able to get to football matches quickly, being nearby both the Al Janoub and the Al Thumama stadiums.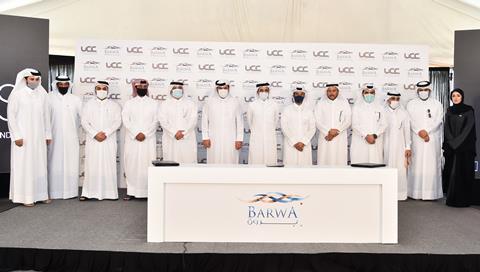 The second project will provide what could be described as a full-integrated city in its own right. Barahat Al Janoub will feature 1,404 units that comprise of 16,848 rooms for the workers who deserve good accommodation for the prosperity they are helping to bring to Qatar. The design is based upon Arab homes with courtyards.
As with Madinatna, tens of thousands of residents will have access to the latest in smart city technology, as well as shops, hypermarkets, places of worship, and public areas. Barahat Al Janoub also boasts a magnificent location, neighbouring Al Wakra Central Market and is close to the city's logistics district, Hamad Port, and the airport. The area is connected to the highway network.
Barwa Group chief executive Abdulla bin Jobara Al Romaihi said of the projects: "These modern, sustainable residential cities developed by Barwa will provide innovative solutions and services to different segments of the Qatari community, with residential environments that meet the highest standards and specifications, required by the local market for residential housing and maximising shareholders' returns."
The coronavirus pandemic has meant this has been a difficult year for countries around the world. However, these residential schemes illustrate that there is still a huge commitment to the construction market in Qatar, even beyond the World Cup.
And in summer of 2022, Al Wakra - supported by the Qatari government, UCC, and Barwa - will be ready to welcome residents, workers, and tourists with open arms.
Downloads
Image, Size 5.54 mb

Image, Size 4.87 mb