The Budget announcement reinforced the government's commitment to the apprenticeship agenda with news that non-levy payers will only have to pay half the current amount towards apprenticeship training.
University College of Estate Management (UCEM) – the leading provider of supported online education for the Built Environment – is the Number One provider of surveying degree apprenticeships, having thrown its weight behind the government's apprenticeship ambitions since 2015.
Here, UCEM Principal Ashley Wheaton puts the case forward for SMEs to take advantage of the halved apprenticeship training fees in light of the Budget announcement and speaks to UCEM's Interim Director of Apprenticeships, John Pratt, about the benefits of hiring apprentices…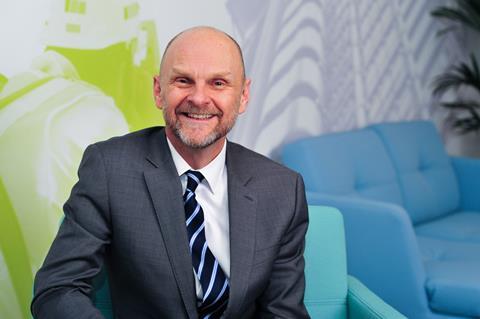 In amongst the many topics and soundbites produced by the latest UK Budget announcement was a package of reforms intended to strengthen the role of employers in relation to apprenticeships.
The most noteworthy action in support of this aim was the halving of small businesses' contributions to apprenticeship fees from 10% to 5% and I sincerely hope this leads to more SMEs taking advantage of the available apprenticeships.
In addition to the reduction in costs for SMEs towards apprenticeship fees, the government has sanctioned a move to allow levy-payers (firms with an annual payroll of £3m or more) to transfer 25% (up from 10%) of their levy funds to their supply chains, meaning a greater amount of money from the apprenticeship levy will find its way to SMEs.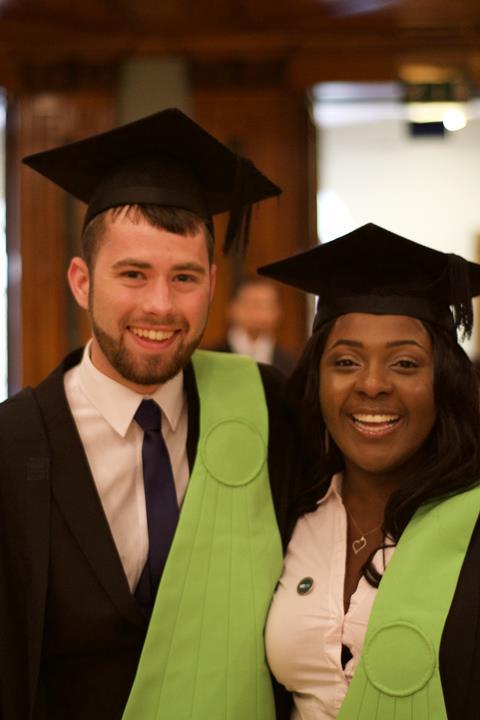 So far, so good, but let's be realistic – what might be the drawbacks? There is a cost associated with hiring and bringing an apprentice into any business, but to that I would say that the cost is small – and soon to be smaller – and the long-term benefits of supporting an apprentice outweigh the initial short-term outgoing payment.
There is also a resource implication as apprentices cannot be expected to slot into an organisation's operations without guidance, and employers are expected to adequately train, mentor and support apprentices for the duration of their course. Once again, however, I would reject this supposed drawback. Apprentices bring new energy, ideas and enthusiasm into an organisation and with the right training, mentoring and support, they can add real value to the business from day one of their apprenticeship.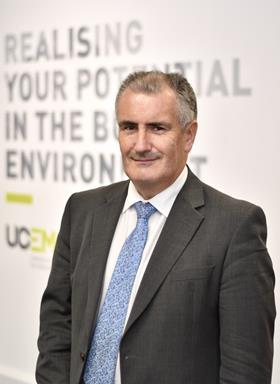 I spoke to our Interim Director of Apprenticeships, John Pratt, who gave the following advice to SMEs thinking about hiring an apprentice or using an apprenticeship to upskill a current staff member: "Apprenticeships are a highly effective way to strengthen your workforce be it through introducing new talent or through upskilling existing staff."
At UCEM, we provide a wide range of apprenticeships from Levels 3 up to 7. Turning attention to how a UCEM apprenticeship works for SMEs in the Built Environment, John continued: "As an employer, you will have to provide your apprentice with the experience to gain the skills and behaviours that they need to ultimately pass their end-point assessment, whether that be for AssocRICS or MRICS or Chartered Manager. It cannot be emphasised enough that apprentices must be in a real job and must do real work.
"UCEM provides each apprentice with an apprenticeship coordinator who works with both you and your apprentice to track and monitor their progress against the development of the required knowledge, skills and behaviours.
"A lot of smaller firms cannot afford the time, or do not have the resource they need, to recruit a new member of staff. This is where using the apprenticeship route to upskill existing members of staff can be really helpful."
UCEM's journey from willing supporter of the apprenticeships agenda to becoming the largest provider of surveying degree apprenticeships has been transformational for the institution.
So committed are we to the agenda that we have sponsored four apprentices of our own and it was personally very pleasing to share the news of the first two UCEM apprentices to have successfully completed their apprenticeships.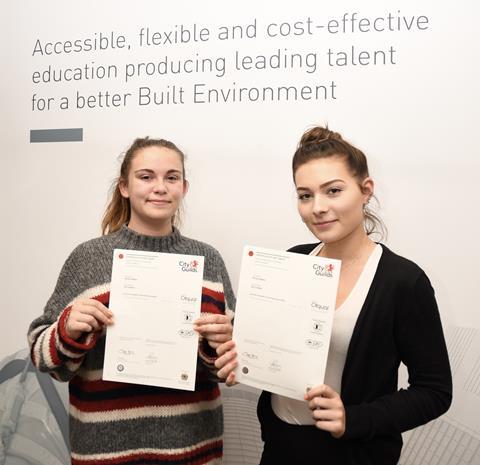 Georgia and Nicole played their part in UCEM's history as the first UCEM apprentices, but they won't be the last. As detailed in the news story, the outcome for UCEM in sponsoring these initial apprenticeships has been overwhelmingly positive with Georgia being supported for her next apprenticeship and Nicole becoming a permanent member of our fantastic Student Services Department.
We have personally seen the positive impact of hiring apprentices and the apprentices themselves have been able to follow a path towards their chosen career, with the apprenticeship providing an alternative to university or a job straight from school. The apprentices continue to study and apply their new knowledge and skills to the workplace, benefiting the employer.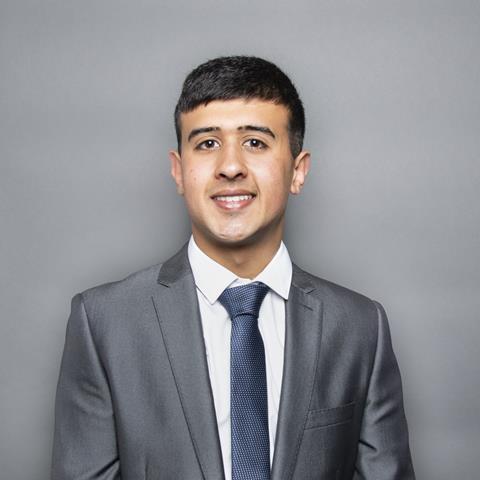 Apprentices, however, don't have to come from outside your organisation. With apprenticeships available up to Level 7, they provide an excellent opportunity for current staff to be upskilled and progress in their careers whilst remaining in employment with the same employer.
So, what are you waiting for? My argument supports SMEs hiring apprentices generally, but it would be remiss of me not to focus on how UCEM can help small firms within the Built Environment in this way. We are keen to assist more firms with our innovative delivery model.
Whereas the cost may have been off-putting for SMEs previously, the Budget announcement seeks to ease this financial strain. There will be a lag between the announcement and its enactment. Why not use the time to look at what UCEM has to offer and see whether you are willing to be the next firm to reap the benefits of our apprenticeships.
UCEM is the leading provider of supported online education for the Built Environment, with almost 100 years' experience of providing the highest quality learning opportunities. At any one time, it has more than 4,000 students from more than 100 countries benefiting from its qualifications taught by tutors with extensive industry experience.
UCEM – a not-for-profit organisation with charitable status – helps to enhance Built Environment professional careers through its accredited property-related and construction programmes, offered at postgraduate, undergraduate and apprenticeship levels. For more, visit ucem.ac.uk