Ten years on from the crash of 2008, how has the industry changed in response – and if another downturn strikes, will we be better placed to respond effectively? Hamish Champ asks key construction figures what they have learned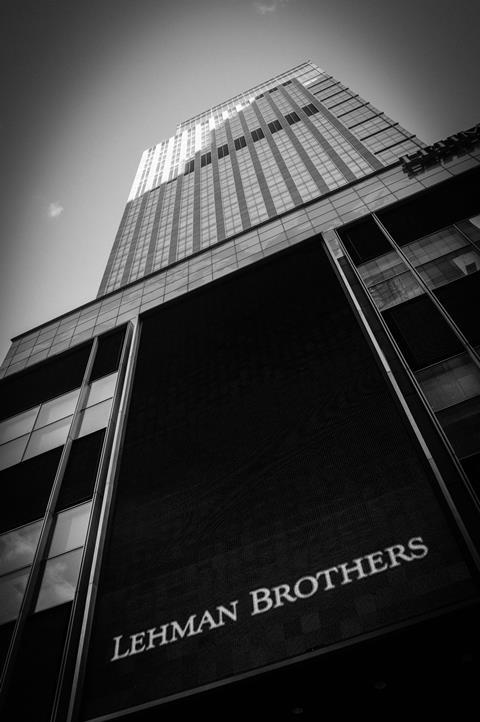 The UK construction industry has seen its share of ups and downs. And with human nature being what it is, the downs tend to be more memorable. Construction, along with other sectors in the UK economy, was hit by the recession of the early 1980s and got knocked about a bit more when troubled times rolled around again a decade later. The industry suffered, but most people had seen it all before and worked their way through it. But when the next downturn hit in 2008, few had ever experienced anything on that scale.
Its roots lay in the flakey subprime lending markets, which had begun to wobble dangerously a year earlier. Things went completely pear-shaped with the collapse of Lehman Brothers, the US investment bank, in September 2008. The bank's demise sent a financial shockwave around the world, plunging the global economy into a tailspin from which it took years to recover.
"Investment dried up, tender prices slumped, contractors were effectively buying work and people panicked"

Mark Lacey, Alinea
Now, 10 years after Lehman Brothers went bust – ushering in a period of corporate belt-tightening, projects being binned, firms going under, thousands of job losses and an economic Götterdämmerung few had ever seen – Building decided to ask some of the sector's leading lights what the experience was like for them, and crucially what, if any, lessons the industry has learned.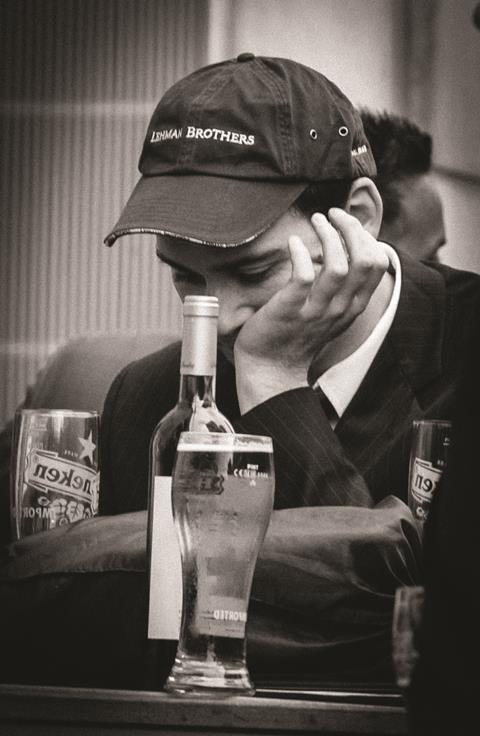 Shock and meltdown
Wates' strategy director Steve Beechey, then at Laing O'Rourke, was sitting in Canary Wharf on a sunny morning in September 2008 when news of Lehman Brothers' collapse was broadcast on the "ticker" that wraps its way around Cabot Place East. "I was working on some PFI projects at the time and I remember thinking the world was going to end," says Beechey. "A lot of projects which were in the concept stage simply got turned off. Developers lost confidence. Architects and designers were in a right mess. It was a complete meltdown, and probably the most distressing time of my career."
One of those suffering architects was Jack Pringle, founder of Pringle Brandon, now Perkins + Will. "When the Lehman news came through I immediately thought 'it's going to take five years to get over this'. I knew it would be big because, having worked with some large banks, I knew how important the banking sector is to an economy. It was clearly going to be catastrophic," he says. Pringle says his firm "drew in its horns, stopped recruiting, and didn't replace people who left through natural wastage".
Another designer, Paul Monaghan of architecture practice AHMM, remembers how the crash "happened very quickly". Two major client jobs the firm was working on were put on hold and more than a dozen staff from the firm's 200-strong team had to be let go. Monaghan recalls how distressing it was to take such a step. "Acting quickly buys you more time, [but] it was deeply unpleasant and you want to do things sensitively," he says.
"The answer is to be a balanced business with not too much exposure to any one sector – and monitor a client's financial position, just as they are probably monitoring yours"

Steve Beechey, Wates
Economic jitters had surfaced in 2007, driven in part by the aforementioned subprime situation and more general bank concerns about the value of mortgages on their books. Things wobbled dangerously in February 2008 when UK bank Northern Rock had to be nationalised after it proved unable to pay back billions in loans taken out through global money markets, prompting the first run on a UK bank in 150 years. But despite the general twitchiness, many people were still predicting a "soft landing", according to Alinea partner Mark Lacey, then at Davis Langdon. "But that all changed with Lehman Brothers. Investment dried up, tender prices slumped, contractors were effectively buying work and people panicked."
The slump in confidence partly stemmed from a reining-in of lending by the banks – several of which were being propped up by the Labour government in order to prevent the country's financial system from going into complete freefall. No lending meant no development, which for the construction industry meant no business and no income.
This week's poll: If another economic downturn hit now, would the industry be better placed to withstand it than it was a decade back?

— Building News (@BuildingNews) June 1, 2018
One major project threatened by the financial belt-tightening was Sellar's Shard in central London, on which construction work started in March 2009, just as the crisis began to really bite. Luckily the state of Qatar stepped in to save the project. Flan McNamara was construction director on the scheme, which would become for a while Europe's tallest building. He recalls: "People on site were definitely worried, wondering if they'd have a job, what their long-term prospects were. It was very hard to answer those questions at the time. A lot of skilled people left the industry after 2008."
Richard Steer, chairman of consultant Gleeds, agrees. "We all recognise that economies can be cyclical, but what was new was the depth and speed of the 2008 crash. It was a very difficult time and wasn't restricted to the UK. The Middle East fell off a cliff, and we let 50 people go in Spain. You cut training spend, which saves money but can be expensive in the longer term when you're trying to make up for lost time. The boom before 2008 meant there was a lot of talent that walked away to do other things."
Some may have walked away, but many were simply shown the door. Noble Francis, economic director at the Construction Products Association, believes nearly half a million people lost their jobs in the years following the crash. And as he says ("Bouncing back"), each recession dumps around a fifth of construction workers onto the street, never to return to the industry. Small wonder there is a skills shortage.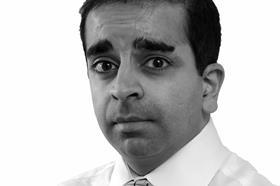 Bouncing back?
Noble Francis on the economics of recession
Measured by gross value added, UK construction activity fell by 17.1% between the first quarter of 2008 and the second quarter of 2009 – three times the fall the UK economy as a whole suffered in the downturn and in a shorter time. From the fourth quarter of 2009 until the same period in 2011 there was a short period of recovery, but this was not sustained and construction activity fell into recession again – what economists call a "dead cat bounce" – before the sustained recovery kicked in from midway through 2012.
Housebuilders
Along with the rest of the sector, housebuilders suffered in the immediate aftermath of 2008, as house prices collapsed and investor confidence plummeted. Analyst Tony Williams of Building Value says: "Listed firms like Taylor Wimpey and Barratt become penny stocks. Market capitalisation for the housebuilders fell from nearly £13bn [before the crash] to around £4bn. We had writedowns and rights issues."
Nowadays things are very different: "The housebuilding sector is much better managed," says Williams, who notes that last year the sector was worth a whopping £44bn, as demand for homes rose faster than firms could build them. "There's no debt; they're generally cash positive and can afford big payouts to investors," he adds. "And we've now got four housebuilders in the FTSE 100. We've never had that."
Cenkos Securities' analyst Kevin Cammack notes that housebuilding since the crash has been a different ball game from contracting – contractors didn't feel the pain of the crash at first. But competition among contractors as projects dried up, all scrabbling for work, facing rising costs and loading debt onto their balance sheets, have led to where we are now, with some companies teetering on the edge of insolvency or – like Carillion – going bust altogether.
Cammack argues: "Firms talk about being more disciplined in terms of debt, of tendering and so on, but it remains to be seen if they will back words with action. There is still far too much debt being carried by companies that are asset-free businesses." He points to the example of Carillion, whose management was savaged in a damning report from MPs recently.
A key sectoral casualty in the wake of the 2008 crash was the cancellation by the newly elected coalition government of the Building Schools for the Future (BSF) programme in 2010. A number of firms had benefited from the multi-billion-pound scheme to build and refurbish UK schools, including Willmott Dixon. But it wasn't perfect, according to the firm's Rick Willmott. "The closure of the BSF was a blow in one sense, but it was expensive. You'd spend £1m in getting to planning with a £30m project. It was good for volumes, but it was also hard-fought and expensive." Today things are "radically better", he says, with "a far more transparent and collaborative relationship with the customer, whether that's the government, universities or housing associations".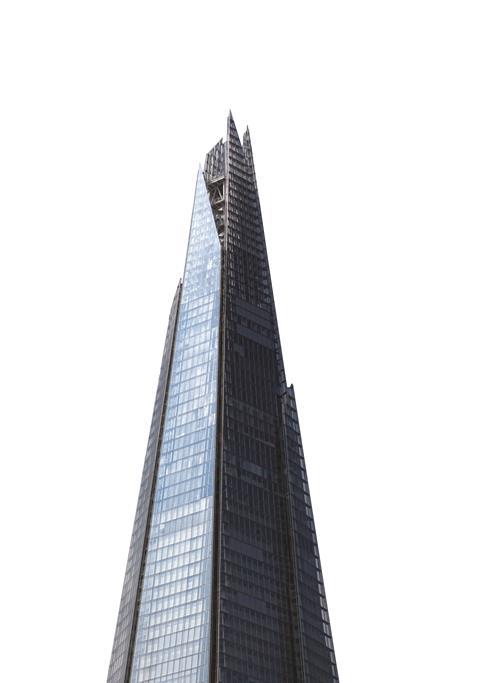 Where are we headed?
So, might such a crash as happened a decade ago occur again in the foreseeable future? Simon Rawlinson, strategic director at consultant Arcadis – and who was with Davis Langdon in 2008 – doesn't think so. "While there is plenty to concern people about the state of the global and domestic economy right now – the sustainability of China's economy, Brexit, local asset prices, the ability of the UK consumer to keep the wheels of the domestic economy turning by spending more and more – there isn't the systemic problem of subprime debt there was back in 2007-08."
And, Rawlinson says, current activity levels in both housing and infrastructure are healthy. But if there was a serious slowdown again? "The government has the power to boost things; mend roads, increase local employment," he says.
"It could, if it chose to, build homes for rental, selling them back to the private sector at some point for a profit."
Better communication between client and contractor is also key, says John Morgan, whose firm Morgan Sindall held onto turnover immediately after 2008 but initially saw margins take a hit. So too is having a robust financial position. He says: "We put our hands up and sorted out our books very quickly. Clients want to see a strong balance sheet – as does the supply chain. People want to know the business is going to survive. Plus, you've got to identify opportunities and identify them quickly."
Alinea's Lacey agrees: "Clients and contractors are more alive to the data they can get nowadays. Clients can't chase prices down to the bottom, plus they want certainty that a project will be finished on time. They want to understand what they are getting."
But if things might not get as bad as 2008 again, there is always scope for another dip, says Wates' Beechey, who believes there is a greater than 50% chance of another recession in the next two to three years. "It won't be as serious as 2008, more of a correction than falling off a cliff. The answer is to be a balanced business with not too much exposure to any one sector – and monitor a client's financial position, just as they are probably monitoring yours."
Finally, Perkins + Will's Pringle urges people to hone their observational skills. "The lesson from 2008? Take something like that seriously. Keep your radar going. Get your panicking in early. It's no use doing anything too late."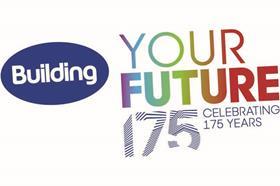 To celebrate 175 years of the magazine, we are looking backwards in time at the lessons of history, as well as ahead at the fast-changing landscape. For more Building Your Future articles go to www.building.co.uk/175