It is widely assumed that the adoption of BIM by the industry should reduce project risk, but insurers still need to be convinced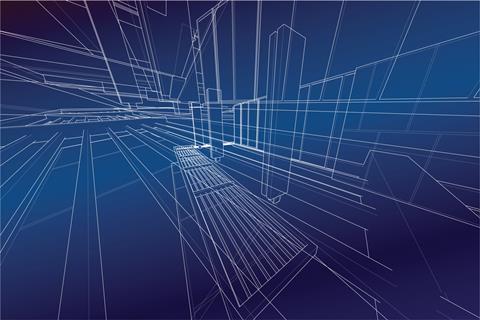 Few subjects in construction have attracted such widespread interest and discussion as the implementation of Building Information Modelling (BIM) technology. Still in its infancy, BIM should lead to greater project efficiency and reliability in terms of delivery. After all, if all parties concerned are working on a single, universally available model (see box, overleaf), then the risk of one company scuppering things for everyone else should reduce dramatically. And if something does go wrong, BIM should make it far easier to identify who is at fault and prevent too much bickering.
All this should, the theory goes, have an impact on insurance premiums for main contractors. If risk is reduced, then insurers should worry less about a costly claim. However, BIM is still a relatively new phenomenon - at least when considered from an industry-wide perspective - and insurance companies need some degree of certainty about new methodologies before they are able to reassess projects' risk profiles.
Industry views
With this in mind, Building - together with Zurich Insurance - polled main contractors on their experience of BIM and their insurers' attitudes to the technology to find out just how accepted it has become. The results make for interesting reading.
For instance, when asked how project risk would change over the next two years as a result of the implementation of BIM, a huge majority (about 75%) said that it would make no difference or that it would reduce risk only slightly. Given the theoretical benefits of BIM, that might seem a tad disappointing. However, according to some early adopters, the survey response says more about the saturation of BIM in the industry than it does about the technology's potential.
If BIM is still far from everyday practice, then why would contractors' insurance need to change?
"I think that BIM is still evolving and the industry is still coming to terms with what BIM can do and how it will change the traditional ways in which we've been working," says Roger Bayliss, executive vice president and chief financial officer of Skanska UK. "There are still a lot of projects where it isn't being adopted and a lot of people who don't understand BIM. So they wouldn't be able to say anything other than 'no change'."
Bayliss adds: "If you look at BIM as less of a technological change and more of a behavioural change, where there is a better flow of information, then it should slightly reduce the risk profile of a project. But we're still getting to grips with the whole subject and benefits that can be delivered."
Perhaps unsurprisingly, therefore, a majority of respondents (52%) to the survey said that they weren't reviewing the scope of insurance they required as a result of their greater adoption of BIM. After all, if BIM is still far from everyday practice, then why would contractors' insurance need to change?
Changing insurance needs?
However, some firms are finding that their insurance needs are changing, particularly while clients' specifications regarding BIM remain poorly expressed and inconsistent.
As one contractor, who preferred to remain anonymous, put it: "It's a bit of a bespoke response at the moment depending on the project, which is resource and time heavy. The concern from a contractor's point of view is that this will be seen by insurers as an opportunity to increase their fees."
However, Skanska's Bayliss reports a far more productive relationship with the contractor's insurers regarding BIM. "Our approach is that we have a very proactive engagement with our insurance providers," he says. "When the whole subject of BIM was developing, we proactively engaged with them to ensure that they were comfortable with the way in which we were approaching it. The conclusion we came to was that we didn't need to change the scope of insurance cover."
Insurers' attitudes
The fact that the adoption of BIM is still at an early stage also means that insurers en masse are yet to change their working arrangements around the new technology. Asked about insurers' reactions to offering professional indemnity insurance on projects where BIM has been adopted, a majority (87%) said that it hadn't made any difference. More worryingly, 8% said that insurers were very reluctant to offer cover on projects where BIM has been adopted, compared with just 5% that said insurers preferred offering cover on BIM projects.
Again, this attitude seems to come from unfamiliarity. Jon Land, broking director at Romero Insurance, says: "There hasn't been a single insurer that has come to us and mentioned BIM in any way, shape or form. I've seen nothing from an insurer standpoint that they're changing anything as a result of BIM at this stage."
Premiums
However, opinion is rather more divided when it comes to the impact BIM will have on insurance premiums. Asked how premiums will be affected by the increasing adoption of the technology, 43% expressed the view that premiums would go up regardless of the benefits, compared with 35% that said they would stay the same and just 4% saying premiums would reduce.
It'll take some time for there to be a proactive discussion about premiums coming down
"The cynical side of the industry would probably say that they will stay the same," says Alex Lubbock, BIM development manager at Carillion Construction Services. However, he adds that it is probably too early to expect premiums to come down - after all, the onus is still on construction to prove BIM's worth.
"Insurers are commercial organisations. Premiums should come down as risk decreases. However, it would be difficult at this stage for a company to demonstrate how they're performing better than another and to get a preferential rate."
Bayliss adds: "It'll take some time for there to be a proactive discussion about premiums coming down because we'll have to prove the benefits. Our view is that, as the insurance industry becomes comfortable with BIM and the rest of the construction industry has got its head around it, premiums will remain about the same."
Project insurance
Equally, there is much disagreement as to whether single project insurance might provide a solution when it comes to BIM projects. Off the record, contractors agree with the 41% of survey respondents who said that single project insurance provided a solution, but say that in reality it all depends on clients' willingness to accept responsibility for the insurance and to ensure that it is sufficient to provide adequate cover.
If not, contractors will find that they are paying twice. Lubbock says: "It's a great idea and it's a direction people want to go in. The difficulty for contractors is that one project might go in one direction and another in different direction. So we'd still have to carry the cost."
So, it would appear that BIM has yet to break through and make much of an impact when it comes to insurance premiums. However, the consensus among those contractors that have already embraced BIM's potential is that the technology should ultimately lower construction risk. The pressure is now on the industry as a whole to prove it.
'A different ballgame'
As the construction industry moves rapidly towards more sophisticated use of BIM, the rewards will be greater - but so too will the risks
BIM may be an alien concept to many but a dramatic shift is taking place within the construction industry
over its adoption.
The technology can be described as a cradle-to-grave design process whereby an information-rich digital 3D model of a building project is produced that can be used by the design team, construction team and building owner right through the lifecycle of the project. Over the course of a few short years, it has moved from the margins to the mainstream of the UK construction industry.
This is largely because, by 2016, all centrally procured UK government construction projects, no matter what size, will have to be delivered using BIM. The UK public sector holds much influence within the construction industry as it accounts for as much as 40% of the sector's workload. The race is on, therefore, for firms to embrace the BIM revolution.
"BIM is essentially taking the place of drawings, the written word and paper - and more recently the computer-aided design (CAD) approach," says Andrew Marsh, a partner at law firm DAC Beachcroft. "And it was this interaction between these bits of paper that often caused difficulties in the coordination of the design, and then clashes on-site caused by arguments over the design.
The UK is at a pretty formative stage regarding BIM
However, there are different "levels" of BIM complexity, which range from zero, which is the traditional computer-aided design (CAD) approach, right up to the aspirational level 3, which allows multiple teams to collaborate to virtually design and construct an entire project before the first shovel hits the dirt.
The UK government will be demanding level 2 for its contracts from 2016, and it is intended that the industry will move to a fully integrated level 3 some time thereafter. It is thought that just over 10% of UK projects currently use BIM, although that figure is much higher in other countries, such as the US, where over 60% of projects rely on it.
"The UK is at a pretty formative stage regarding BIM, and at the moment level 2 is the aspiration," says Marsh. "There is a distinct difference between the ambitious and fully collaborative level 3 and level 2, which the construction industry can generally cope with at the moment."
It is this big leap into the relative unknown between levels 2 and 3 that is worrying some insurance industry experts. Potentially, there is a plethora of added risks, surrounding intellectual property rights and ownership of the model, as well as confidentiality of the data supplied. This is not to mention the increased levels of complexity that will be needed in all future construction contracts and possibly even multi-party cover under a single insurance contract.
Brokers should certainly be advising their customers to make their insurer aware that they are entering into any BIM contracts
But, as with most emerging technologies, if BIM is used properly then these issues are by no means insurmountable. "I am sure the market will drive level 3," says Marsh. "But with level 3, you are entering a different ballgame as far as risk analysis comes in, because how do you keep the traceability and keep the controls in place?
Critics can also see a two-tiered construction sector emerging because using BIM is not cheap. So there may be some at the smaller end of the scale and those that have little involvement in public sector construction work that may not embrace BIM at all.
"But if you talk to many large commercial operations, the large design-and-build contractors, they are actively using BIM," says Marsh. "And they are actively stating that the people they are doing business with are going to have to keep pace with that and have the software and expertise to operate on that playing field."
Best practices are also developing, including the Construction Industry Council's BIM Protocol, and brokers should certainly be advising their customers to make their insurer aware that they are entering into any BIM contracts.
"It is your obligation to make a full disclosure to your insurer, telling your insurance partner what you are doing and how you are doing it," says Marsh. "And if you follow best practice and the standardised documents that are coming out, like the BIM Protocol, then BIM is manageable within current contractual frameworks and insurance arrangements, generally speaking.
"The danger seems to be bespoke contracts and arrangements that are produced off the standard. Then you are into areas of the unknown, and that is a risk."