Tony Bingham is alarmed by an MP's draconian suggestions for regulating domestic building works – and has a much better idea
Mark Garnier MP has had a bad time with a builder. So much so that he got a private member's bill going, named the Domestic Building Works (Consumer Protection) Bill. He later withdrew it after being encouraged by what industry minister Lee Rowley had to say about investigating the bill's merits. I do hope that the minister will be careful in pursuing this. Garnier has said of the UK's house extension sector that it "contains lurid and appalling stories of people's lives ruined after taking on dodgy builders", adding: "There are countless stories in the press, and TV shows have been made that specialise in such problems."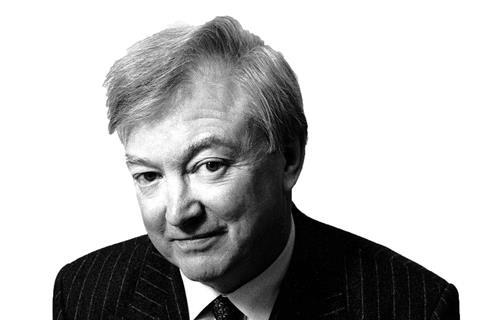 Let me say again: be careful. I did several TV shows where it was a narrow thing as to whether it was the builder or the homeowner who was the bigger pain in the behind. To go further, these domestic building disputes, including the numerous disputes I have had to adjudicate, require the use of kid gloves – far more so than do commercial disputes and claims. It's because Mr & Mrs Homeowner become emotionally distraught when their builder does not do what Mr & Mrs think ought to be done. And if they do not triumph in the adjudication, they are outraged – despite the fact that the tribunal is wholly objective, independent and impartial.
When Mr Garnier had a bad time, he was so aggrieved that he decided to get a change in the law. He cried out for "regulations" to license builders undertaking domestic building works. His parliamentary bill said it was intended to protect consumers who are not professional property developers and to promote fair competition among reputable builders.
Those "regulations" would license sole traders (in other words every bricklayer, plumber and the like working for themselves), partnerships (such as Joe Carpenter & Son) and "other companies" including primary contractors and subcontractors. All would be licensed, and then when a dispute broke out an ombudsman service would resolve the disputes. Any roofer or the like who worked without a licence would be fined. Those who performed badly with a licence would have that licence removed and be ordered to pay compensation to consumers. Oh, and the "membership fees" for licences would have to cover the costs of administering the scheme and of the ombudsman service. Some might say this is way over the top. I do.
It is tough going with an angry homeowner when getting to the bottom of whether there was a breach. If it is proven, damages are payable. But this is compensation, not a punishment
Consider how things would go: builder and homeowner fall out, and the homeowner then calls upon this new regulatory system for compensation, a fine, or removal of a licence. The idea here is to deprive the floor-layer of his or her living. That is disproportionate.
Look, if a homeowner is aggrieved by an alleged poor performance by a builder, and can prove this factually, then that is a breach of contract, for which remedies already exist. Believe me when I say it is tough going with an angry homeowner when getting to the bottom of whether there was a breach. If a breach is proven, then damages are payable – but this is compensation, not a punishment. At a tribunal in a building dispute, I can only order the making-good for losses. I cannot fine the builder nor, even worse, can I take away his or her living. Mr Garnier's bill goes far too far. The minister did well to pause the whole process.
Now, let's get to grips with this. If Mr & Mrs Homeowner want to extend their home, they should not do what most folk do. Do not phone a friendly builder; repeat not. Instead, phone a friendly architect. The cost of the building works must include professional fees. This is not merely planning; it is for a complete rundown of what the works entail. The architect not only talks through the "shapes and sizes"; he or she also draws up a complete specification.
Pause, please. The trick in building anything is to decide everything in advance – I mean it, everything. Before digging up a sod, decide the colour of the walls, the types of taps, the style of toilet-roll holders. That's the job of the architect. Pause again: now engage a quantity surveyor to compile the tender documents and fully investigate the candidates for bids. Only then should Mr & Mrs Homeowner and their architect and QS (not forgetting the occasional engineer) decide which builders shall bid and eventually which to employ.
After that, the architect and QS should look after, and look over, the builder, and work with him or her to construct that extension (and look after the money too). Avoid changes of mind, avoid the request to add this or that to the task identified at the outset. Fail to do so, and delays and added costs become disputes.
And if disputes arise, then what? Well, I urge Mr Garnier to reach for the Construction Act 1996. It contains brilliantly successful dispute adjudication machinery, but these provisions are not applicable to contracts with residential occupiers. Get the secretary of state to amend the act to reverse the exemptions; bring domestic building works within the scope. Mr & Mrs Homeowner need the protection of the architect and QS plus the highly successful dispute machinery – not the bill proposed by Mr Garnier.
Tony Bingham is a barrister and arbitrator at 3 Paper Buildings, Temple