Victims of asbestos-related illness caused in the workplace are too often left uncompensated, but that may change
James Watt was a young carpenter and joiner working on site for Bovis Construction Ltd (now known as Lendlease). The judge said he was satisfied from the evidence that Mr Watt developed and died of mesothelioma, due to exposure to asbestos dust, while in the employment of Bovis. That ghastly disease spent 60-odd years developing in his lungs, and finally killed him three years ago. His family brought an action against Bovis.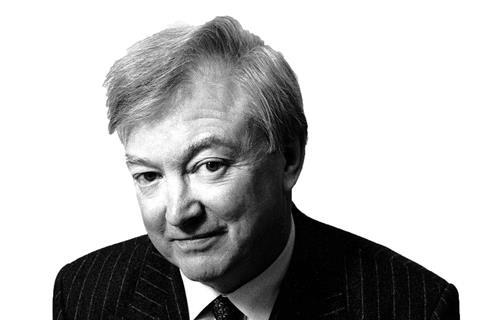 They proved their case, but they got not a penny in compensation for the damage done all those years before, when Mr Watt was fitting out shops as a joiner. Bovis bought 8ft x 2ft asbestos sheets, which were sawn up on site into 2ft x 2ft panels, then a surform used to neatly form a bevelled edge. They could have bought 2ft x 2ft readymade ceiling panels, but sheet stuff was cheaper. The panels were screwed through the face to timber noggins; and oodles of dust was the norm. That dust kills.
So, why no compensation for his family's loss? Because the nastiness of asbestos dust was one thing, but it was not known to be a killer when James Watt got it on his hands, in his throat, and in his lungs. At the trial in this case, Nicola Steven Watt vs Lend Lease Construction Europe Ltd (3 March 2022), an expert said: "It would be unreasonable in 1963 [when James Watt did the work] to expect a company not directly engaged in asbestos-related manufacturing works to have knowledge of the effects of secondary intermittent and low-level exposure to asbestos when the world's best medical research experts of that period did not have the knowledge until 1965-1967 and when guidance to the asbestos user industry was not given until 1970-1971," and added: "Even in 1971 the inspectorate of factories was giving advice that enforcement action would not be taken at airborne fibre levels, which would today be regarded as quite unacceptable."
Swallowing that dust was, in my view, plainly not good for you. Harm was caused; harm was foreseeable. True, we didn't, couldn't put a label on it. We didn't know how stupid the practice was
Back in the 1960s, asbestos sheets were often simply put through a bandsaw in the joinery shop. Hell's bells; the dust went everywhere. Nobody had heard of mesothelioma but no one volunteered to do that bloody awful job. Swallowing that dust was, in my view, plainly and obviously not good for you. Harm was caused; harm was foreseeable. True, we didn't, couldn't put a label on it. We didn't know how stupid the practice was.
Yes, yes, I feel strongly about it. Three years ago, about the same time as James Watt was dying, I stood talking to an acquaintance who had been diagnosed with the same disease. A one-time big fellow, he was down by then to seven stone! I won't go any further in describing what he suffered. Soon it was all over. He had worked for numerous companies fixing asbestos sheets.
You might see the difficulty in fixing liability.
But a very big "beware". Two employees of an asbestos management company were recently jailed and the firm fined £100,000 after failing to protect workers from exposure. The company, Ensure Asbestos Management Ltd, was carrying out refurbishment work at a former department store in Plymouth. Some workers raised concern. The omission is best described as the company cutting corners in managing the danger of asbestos exposure and thereby putting workers at risk. Ensure of Sawbridgeworth, Hertfordshire, pleaded guilty. The director, Mr Billy Hopwood, was sentenced to 10 months in prison and disqualified from being a director for five years. The contracts manager at Ensure, Mr Phillip Hopwood, was sentenced to 15 months in prison and disqualified from being a director for 10 years. Seemingly, Ensure, a licensed asbestos removal contractor, had a wealth of knowledge on the risks associated with exposure to asbestos and the necessary training to have done so safely. Oh dear.
>>Also read: Company liability for safety breaches by individuals
>>Also read: 'Tried and tested' materials are still damaging our health

It is so easy to fall into error and get into asbestos trouble. In a refurb job, a Bradford contractor, MS Properties (Northern) Ltd, was required to remove a suspended ceiling comprising 1,000m² of 2ft x 2ft tiles containing asbestos. The debris, including the tiles, was shovelled into 62 one-tonne bags. Those tiles undisturbed are all right, but disturb them and here come the nasty critters that get into the lungs. The firm ought to have first engaged a competent surveyor to do an asbestos survey, then arranged removal by a licensed asbestos removal contractor, prior to any other work being commenced. The Bradford firm simply got on with it, as once used to happen year in, year out. It was prosecuted and last year fined £16,000.
In 2019, there were more than 5,000 asbestos-related deaths from cancers such as mesothelioma. Many related to exposure 35 years or more before. James Watt's widow got nothing and neither did her husband. Cases of exposure to asbestos over 35 years ago meet resistance to compensation on the basis that medical science did not yet know about the cancer consequences of working with asbestos. Common sense would say it was daft to work in such dust but the escape chute is pulled by the employer's lawyers. A compensation fund ought to be set up for cases such as this.
Tony Bingham is a barrister and arbitrator at 3 Paper Buildings, Temple