This year's Top 200 Consultants survey is jam-packed with good news. But what's driving this resurgence - and is it sustainable?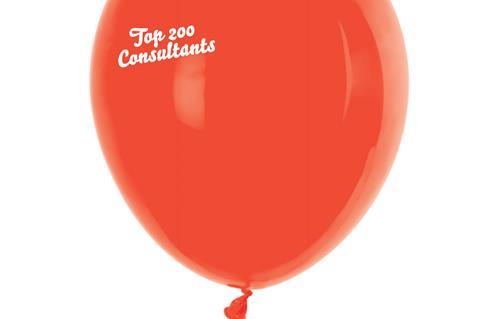 What a difference a year makes. Our Top 200 Consultants survey in September 2012 was a pretty gloomy affair. While there was little change in the employment numbers, and fee income was also static compared with the previous year, the prediction was that this was the lull before yet another storm. Trouble including tightening margins and falling incomes was spotted on the horizon. Not a bit of it. This year's survey, compiled by analyst Hewes & Associates, is jam-packed with good news as trading conditions for consultants improve across the board and are expected to improve further. Fee incomes are up, employment is growing again, albeit at a modest level, and there are even signs of an improvement in margins. As Hewes & Associates director Martin Hewes says: "It's been pretty bad for the past five years, so this certainly makes for good reading."
It does indeed. So, what does the survey tell us about the state of the market and how confident can we be that this is the start of a truly sustained recovery? Looking at the survey in more detail, fee incomes have risen by almost 6.5%, bringing them almost back to the level they were at in 2007/08, although not as high as they were during the peak in 2008/09. Employment is also up, with total UK staff numbers increasing by almost 4% and chartered staff by 6.5%. Margins also show signs of improvement, with a balance of 17% of firms reporting higher margins compared with a balance of 13% reporting lower margins last year. The only caveat to this is to note there has also been a reduction in the percentage of firms reporting margins of above 8%.
Sentiment has also improved, with many firms planning to raise wages and 73% of the companies surveyed expecting to increase employment over the next six months compared with only 51% a year ago. BDP - a non-mover at number two in the table of top 100 architects with 255 chartered architects - had a difficult recession but is now confident that growth is back. "We are seeing growth, both here at BDP and talking to our peers," says the firm's finance director Heather Wells. "Firms in the south of England have definitely seen a recovery coming through and the mood is brighter. You certainly see a buzz in London […] and our Glasgow office is also doing surprisingly well and is probably our busiest office at the moment."
We have plans to recruit 700 people across Europe this year, including 150 graduates and apprentices

Jerome Munro-Lafon, URS
A number of architects put in impressive performances in 2013. Google HQ designer AHMM continues to climb the big league to reach number four in the table of chartered architect employers, moving ahead of Capita and Aedas. A number of other architecture practices have also excelled in other areas. HOK has come out top of all the consultants for fees per UK chartered staff while KPF is at number one for fees per all UK staff. Stanton Williams, meanwhile, is the top growing company in terms of the rise in its UK fee income over the 12 months.
But it is another type of firm - engineering and environmental consultant URS - which displays perhaps the most dynamic movement in this year's survey. URS, which took over UK firm Scott Wilson in 2010, has overtaken Aecom to be ranked at number three in terms of employment of chartered staff across all sectors, having taken on more than 500 chartered staff during the period, bringing it to a level of just over 2,500 chartered employees in total. While URS now employs more than 7,000 UK staff in all, its equivalent figures for last year are not available so it is not clear how much of this growth is due to recruitment and how much is due to existing staff becoming chartered engineers. Jerome Munro-Lafon, URS' senior vice-president in Europe, the Middle East and India, says the increase reflects the firm's "dual focus on recruitment and training and development".
So what's driving the rise in recruitment seen in the survey? Of course it depends to a large extent which sector you're talking about but Hanif Kara, director of civil and structural engineer AKT II, which is ranked 38 in the table of top engineers by number of chartered staff, thinks the booming London market - driven by Chinese and Middle Eastern investment - is a big part of the story. "The London market has really picked up," he says. "Firms like us have 70% of our work in London and have really capitalised on this. Growth in the capital has rocketed and I think that smaller firms have been quicker to take advantage of that - we've been recruiting quite a lot more this year than we did last year."
Another factor behind the positive picture appears to be infrastructure - which seems finally to be providing significant workloads despite certain areas such as new nuclear continuing to disappoint.
Infrastructure has certainly proved key to the growth of Hargreaves Jones, a Manchester-based QS and project manager, which has seen a 92% increase in UK staff over the past year, topping the table for this measure. Managing director Peter Hargreaves says the firm's work here and abroad in areas such as oil and gas, water and the electrical sector has been crucial to this.
"We are infrastructure and energy-based but are moving into traditional building," he says. "I think that provides a good base. If you were just involved in traditional building, then you would be struggling." While it only employs 23 staff at present, Hargreaves Jones now expects to nearly double in size again in the next year to around 40 employees.
At the opposite end of the spectrum, some of the largest consultants concur with the idea that UK infrastructure is beginning to provide huge opportunity. Keith Howells, the chairman of engineer Mott MacDonald - number two in the all-sectors table with over 2,700 chartered staff and now growing again for the first time since early 2009 - says rail and road, electricity work and jobs from the Environment Agency are all proving important. "There have been a lot of promises made in this area and we are starting to see this coming through," he says. "Energy and nuclear [new build] in particular has been disappointing but nuclear decommissioning is different and we have quite a lot going on at Sellafield, for example."
Munro-Lafon of URS agrees opportunities for consultants in UK infrastructure are "vast". He says: "In the UK, we have hired across a variety of disciplines to service a broad range of clients. We are now looking to recruit 700 people across Europe this year, including 150 graduates and apprentices. We have plans to recruit a further 1,000 people during 2014." Munro-Lafon says URS' UK staff are also working with colleagues in other European offices on mega schemes on the continent. "An example is the Stockholm Bypass, which will be one of the longest road tunnels in the world, with a total length of tunnels in excess of 50km," he adds. "Our work on this scheme is being delivered by colleagues in the UK, Poland and Sweden."
Of course not everything revealed by the survey is rosy. Consultants also complained of having to work harder for the same fee income, as clients - used to a climate of austerity and relatively weak demand - ask for more for their money. The survey found that close to 60% of firms said they were delivering more for the same fee income.
In addition, there remains the possibility that the survey reflects a degree of over-confidence among consultants, whose mood may have been buoyed by factors such as the booming housing market. "People shouldn't get too carried away," cautions Martin Hewes, who is worried by the extent of house price inflation. "In the boom years house prices outpaced earnings by 3.8 to one. In the 12 months to August this year it was five to one. If people say this isn't a bubble my question is what constitutes a bubble?".
Nevertheless, consultants Building spoke to this week remain convinced that a corner has been turned. As BDP's Heather Wells put it: "Confidence breeds confidence but underlying this is a need to do things which have been put on hold for a long time."
Methodology and notes
Nearly 500 firms were contacted for this year's Building Top Consultants' Survey. They were sent a survey form asking for details on the number of chartered staff, non-chartered and technical staff, and domestic and worldwide fee incomes. Practices were also asked questions relating to: staff recruitment, wage patterns, margins, areas of work, and work expectations. Apart from fee incomes per employee, and growth, all data in the attached tables is taken directly from firms' replies.
The survey does not claim to list all the top consultants, as it relies upon firms completing and returning the annual survey form. For a variety of reasons firms sometimes decide not to take part.
Only those firms that complete and return the survey form are included in the survey.
Firms with any questions about the survey, or that wish to be included in the 2014 survey, should contact Martin Hewes at Hewes & Associates: www.hewes-associates.com.