With all the talk of credit crunches and stalled projects, it's possible to forget what a staggeringly successful time this is for consultants – as our annual league of the top 250 makes clear.
There's been an extraordinary growth spurt in the consultancy sector over the past year: Building's annual state-of-the-nation review reveals that the top 250 firms are employing 18% more people than they were in 2006 and they're earning 24% more in fees.
Last year's survey showed an increase in 9% for the headcount and 11% for income. At the time these seemed pretty impressive, but they are as nothing compared with the figures for the following year.
The top 250 firms now employ 35,442 chartered staff, who undertook work worth £6.9bn in fees. Margins were high, as well. Fifty-six per cent of consultants said they averaged more than 8%. They're not necessarily translating this growth into higher per capita earnings, however. The top 250 actually made 4.6% less per chartered employee and 8.7% less per member of their overall staff, possibly as a result of training up all those newcomers.
And firms have got more growing to do. Almost everyone (97% of firms, to be exact) is planning to recruit over the next 12 months. The only thing that will hold them back is the problem of finding enough people. The number complaining that staffing difficulties are holding back growth has increased steadily over the past couple of years to 70%.
All this has kicked off a massive round of mergers and acquisitions as firms find the only way to get the employees they need is to buy a whole company-worth of them.
Building's research shows a dizzying increase in corporate activity in a sector that wasn't exactly notorious for its inactivity. In 2005, the notes to the tables reported 16 acquisitions; in 2006 there were more than 20. This year, there were more than 50.
Hill International, which is 91st in the overall ranking, tops the fastest-growing companies table. It expanded from 16 to 78 staff in 2007, a 550% rise.
David Richter, president and chief operating officer of Hill, says the scramble for staff is a big factor in takeovers. "It's a lot easier for companies to grow by buying groups of employees instead of buying them in one by one," he says. "Consolidation is only going to continue. There's no end in sight for mergers and acquisitions in our sector."
Stuck in the middle
"Smaller firms are quite difficult. There will always be entrepreneurs in this business but the small firms are going to have a harder and harder time. More and more clients are going to approach the larger firms for their services."
The dilemma of the medium-sized consultant has never been more acute. You're too small to take on the big jobs, but too big to fill a cheap, specialist niche. Do you sell up or scale up by acquisitions?
Engineer Scott Wilson is one company that's gone hell for leather on the acquisition front over the past year, buying five firms and adding 1,028 people. It's shot up the top 250 table from 22nd place to fifth.
"We want every part of our organisation to be able to take on jobs of all sizes," says chairman Geoff French. "While we do a fair amount of work in the property and building sector, we weren't perceived as being in that role. So we wanted to grow quickly to be able to take on projects of all sizes."
It's not just that there's a boom in construction work across the public and private sectors. There are also many more megaprojects in PFI, infrastructure and big commercial redevelopments.
QS Cyril Sweett is planning a flotation, an increasingly popular move, and will use the money to fertilise growth. Francis Ives, its chairman, says it has five projects worth more than £1bn on its books. "Projects seem to be getting huge. Only the big guns can do that kind of work," he says.
He also believes clients' procurement methods favour the mighty. "Without a doubt, frameworks are playing to the advantage of the bigger practices. Contracts are multinational or multiregional within the UK and you've got to be big to cope with that sort of workload. It must be hard to prequalify if you're small or you've only got one or two offices."
Frameworks favour the bigger firms. Contracts are multinational or multiregional and you've got to be big to cope with that sort of workload

Francis Ives, Cyril Sweett
A comparison with the 2005 figures offers a clue as to where most of the growth is. Two years ago, the top 100 engineers employed 17,636 people; now it's 20,989, an increase of 19%. The top 100 surveyors have grown by 22% to 13,952. Architecture is a smaller discipline but the number of people employed by the top 100 practices has risen by 48% since 2005. It now stands at 6,457.
"The architectural industry is polarising and this is market-driven," says Richard Brindley, director of professional services at the RIBA. "Far more people are working in fewer but bigger firms at the top. This is a result of amalgamations and drawing in people from the EU and eastern Europe."
Perhaps the most dramatic expansion in the architectural sector is SMC Group, which has grown from an estimated 80 chartered architects at the time of flotation in June 2005, to 258 today. Since then, it has acquired 12 practices in England and Scotland. These include several firms of 70-90 staff such as DTR, Parr Partnership and Jenkins & Marr, although this rapid growth has led to serious financial indigestion.
Smaller practices are doing well in providing niche services in areas such as sustainability, says Brindley, although such firms wouldn't make the top 100 architects. "It is the middle ground that's disappearing. This a reflection of current procurement practices, with schools and health centres all globbed together in large PFI packages. They also find it difficult to cope with things such as employment law, which is becoming much more complex."
The fastest growing discipline is project management. There are now 5,680 chartered project managers employed by the top 50 firms in this field, a 51% increase. Ives believes this is another result of the trend towards mega-projects, which require more hands-on steering.
It's also because such services offer higher margins, says Francesca Raleigh, a director and support services analyst at investment bank Numis Securities. "Cost and project management and environmental services are at a good bit of the value chain – at the beginning. Firms are trying to improve the quality of their earnings," she says.
Chris Cole, the chief executive of WSP Group, points out that the same boom that is fuelling acquisitions is making them costly. "Companies in the UK are at their most expensive ever," he says, "It's a great time for people to sell businesses. High rating on the stock market and availability of money has driven prices up."
He will make seven acquisitions in 2007, at a cost of about £50m. But only one of these is in the UK, as WSP is following the trend for international expansion that has gripped the world's engineering giants. The workforce of the top 250 has increased from 160,875 in 2006 to 200,632 this year, a rise of 24%.
"We believe that in order to provide yourself with opportunities for market share and to be resilient to changes in economies, diversification is the model," says Cole.
While the likes of WSP, Hyder and Scott Wilson are buying up foreign firms, international companies have been making inroads into the UK market by snapping up medium-sized firms. Danish company Rambol's purchase of Whitbybird in August is one example. Raleigh says that for foreign firms, the UK is a doubly attractive target. It is a booming market in its own right and a convenient foothold in Europe.
She doesn't expect the acquisition fever in the UK to cease any time soon. "There are some very ambitious business plans, with firms saying they want to double their size. We're going to see a lot more."
There is, however, a dark side to this growth, as the fiercely acquisitive Erinaceous is now finding. The data it submitted for the survey earlier in the summer puts it second in the financial performance table, wringing £624,200 in fees out of each member of its chartered staff. When it announced its results last month, however, it had made a pre-tax loss of £3.9m and its share price plummeted.
Whatever the year brings, 2008's top 250 survey will make for very interesting reading.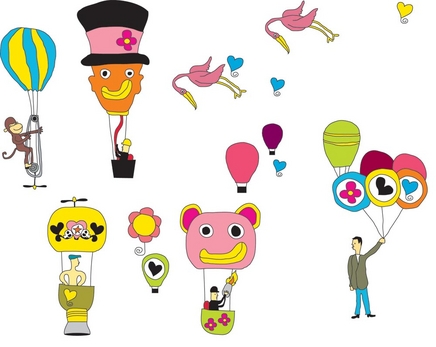 Where are all the women?
Consultants are still struggling to recruit women to the ranks of their professional staff, as this year's survey shows clearly. While half of non-professional staff are female, this drops to 16% for professionals. Perhaps this is also linked to the low take-up of flexible working hours, which has stubbornly refused to rise since we first posed the question in 2005. If anything, it has dropped. In two-thirds of firms, fewer than 10% of staff take advantage of their employers' policy.
There are also very few part-timers, particularly among professional staff. Why is this? Is there really such little demand for flexibility or
do staff feel unable to fulfil their duties without putting in solid nine-to-seven shifts? Do employers really make it possible for people to work hours that are compatible with family commitments, or do those flexible working policies amount to very little when there's plenty of work to do and too few people to do it?
Whatever the reason for women's continuing reluctance to join and stay in the construction professions, firms are going to have to do something about it, if they are ever to solve their recruitment problems or fill those 18% of posts that remain vacant after three months.
Postscript
Words by Katie Puckett , Martin Spring and Olivia Boyd; tables by Martin Hewes