Hercules joint venture wins contract to refurbish old defence buildings and build new ones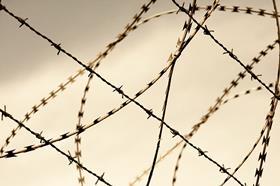 A joint venture between contractors Balfour Beatty and Kier has won a £121m contract to begin work on a new defence college at the RAF Lyneham base in Wiltshire.
The joint venture between the two firms, dubbed Hercules, was awarded the contract by defence estates agency the Defence Infrastructure Organisation (DIO), which manages and maintains land and property for the Ministry of Defence.
The project involves new build and an upgrade and refurbishment of existing buildings, with the contractors set to refurbish around 73,000 sq m of existing building stock and construct 56,000 sq.m of new build.
This work includes detailed design and construction including demolition, the construction of new buildings, refurbishment of existing buildings and landscaping.
The project will provide new single living accommodation for trainees, purpose-built teaching facilities, a large outdoor training area and a public museum for the Army's Corps of Royal Electrical and Mechanical Engineers (REME).
The refurbished college will also provide training facilities in one location for all three Armed Forces for the first time in the UK.
The first phase of the development is scheduled to start early next year, and will be completed by the autumn of 2015 when the first staff and students will arrive at the college.