Industry leaders claim latest changes to state aid guidance are a "leap into the unknown"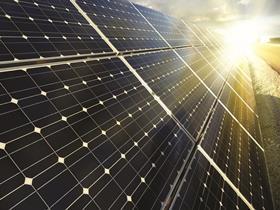 The future for small-scale renewable power projects has been thrown into doubt by changes to European state aid rules, industry leaders have claimed.
Last week the European Commission changed its guidance on state aid for renewable energy, changing the rules to require project developers to bid for government support through a competitive process, rather than receiving support through fixed subsidies.
Brussels believes this will continue to incentivise the development of renewable power projects, but at a lower cost to the taxpayer.
The move will not impact on existing subsidy schemes in the UK, such as the small-scale renewable feed-in-tariff scheme or the Renewables Obligation, but will apply to any new forms of support put in place by the government
Launching the new guidelines, Joaquin Almunia, vice president of the European Commission, said current support mechanisms had led to "significant cost increases for electricity users" and had "sheltered renewables producers from risk".
He said the new rules, which apply between 2014 and 2020, would "ensure renewables support is sustainable by gradually integrating renewables into the market".
But Alexandre Roesch, head of regulatory affairs at the European Photovoltaic Industry Association, said that any competitive bidding process "inevitably comes along with risks and transaction costs" that made it unsuitable for smaller-scale renewable electricity projects.
He said: "Cooperatives and community projects, for instance, will now be forced to place their bids in a scheme much more suited to the largest energy players."
Nina Skorupska, chief executive of the Renewable Energy Association, warned the policy was a "leap into the unknown".
She said: "Policies which pay developers a fixed price for their power have been shown to work and deliver a major increase in renewable electricity - up to 15% last year.
"These new guidelines are based on economic modeling which suggests that competitive mechanisms will deliver equally good results at lower cost to the consumer.
"We support measures to reduce policy costs as renewables continue their journey towards price parity with fossil fuels.
"But putting so much faith in untested theory is a big risk, especially when the UK is in such desperate need of new capacity."