Builders Merchants Federation backs subcontractors calls to improve payment culture in construction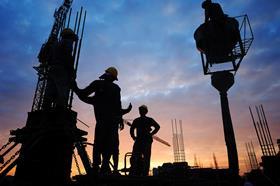 Builders merchants have urged the government to "confront" contractors that pay their subcontractors on payment terms of up to 120 days or longer.
The news follows the closure of a government consultation on ending late payments and improving payment culture across all industries, especially construction, last month.
As Building reported earlier this month, specialist contractors have already told the government that it should "name and shame" firms that fail to pay their supply chain within 30 days.
Responding to the consultation, managing director of the Builders Merchants Federation John Newcomb said: "The trend by some builders and contractors to move to 120 days as a default position has to be confronted."
He said suppliers were sometimes "forced into" agreeing payment terms that were longer than they would like.
However, he added that tackling payments that were late, rather than just on long terms, was the primary issue that needed solving.
Newcomb said the government Prompt Payment Code, a voluntary set of commitments that firms can sign-up to, was a good start but as long as it was voluntary he doubted most payments in the industry would be made within 60 days.