Construction training body starts long-trailed attempt to simplify funding streams to industry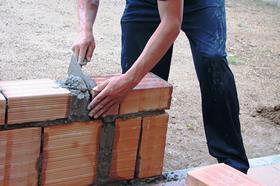 The CITB will this week start the planned simplification of the way it funds training by culling over 40 different "flexible" grant funding pots, and replacing them with just two different funds.
The construction training body, which supports employers in training their staff and is funded by the industry-wide levy on contractors, has long been criticised for making it too complicated for contractors to access grants.
Steve Radley, director of policy and strategic planning at the CITB, told Building that between 40-50 flexible funding pots will now be replaced by two overall funds, the first of which covers short-term grants and will be named the "flexible" fund, and the second which will support longer term training programme and will be known as the "structured" fund. The CITB currently spends around £20m of its £140m levy revenue on the existing flexible funding pots.
These pots are separate to the CITB's funding for longer term apprenticeships, which are covered by different funds and which are also due to by simplified at a later date.
Radley said contractors would be able to apply for the flexible and structure funding pots by simply filling out a 1-page expression of interest.
Radley added that the CITB was also looking to reduce the amount of training it provided in-house, instead pointing employers to other trusted training providers.
The move comes as the government is expected to launch a consultation in the next week into its proposed "large employers levy" announced by chancellor George Osborne in his July Budget. The consultation, which will conclude in time to feed in to the autumn spending review, is thought unlikely to clarify how the large employers levy, designed to fund a planned three million apprenticeships, will interact with the existing construction levy.