Department for Communities and Local Government now investigating implementation of the competent person schemes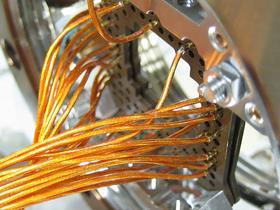 The government must overhaul its scheme for certifying that electrical work in homes is safe, bosses of electrical firms have told a committee of MPs.
It comes as the Department for Communities and Local Government (DCLG) undertakes a review of the self-certification schemes for all trades.
The electrical contracting sector has been certifying the safety of work under competent person schemes, overseen by DCLG, since the introduction of Part P of the Building Regulations in 2005.
The system allows firms to have a tradesperson certify that work complies with Part P of the Building Regulations, rather than call in an inspector, as long as they are members of a competent persons scheme.
However, last April changes to Part P reduced the types of work that had to be certified.
The DCLG select committee is now investigating the implementation of the competent person schemes amid fears they do not really protect the public.
This week a panel of five electrical firm bosses told the committee that the accreditation process was too easy; lacked meaningful enforcement; and did not protect the professional title of electricians.
Mark Pollock, co-founder of Bailey Pollock Electrical Services, said the current system did not prevent faulty work taking place in people's homes.
He said: "Most electrical work is hidden so you don't know if there's a danger there smouldering away."
Consultant electrician Robert Judson added: "I don't believe the current practice has any benefit to anyone."
Also appearing before the committee, the bosses of competent person scheme operators Certsure and NAPIT Registration said they were setting up a single register of electricians, which would be in operation "within six months".
Under questioning from the MPs they revealed that around 800 people had been struck off the Certsure register alone in the last year.
Steve Bratt, chief executive of the Electrical Contractors Association, told the committee that schemes operators needed help from other agencies in enforcing standards in the industry. He said: "Not being in the scheme is not going to result in any form of action unless you have done something very wrong."
Liz Male, chief executive of TrustMark, said that competent person schemes were never designed to be a guarantee of quality for consumers. She said: "What was set up to improve and streamline the building control process is being used as a quality badge and expectations have risen to unrealistic levels."