Global architect posts £142m pre-tax loss following massive writedown as it prepares for potential "financial restructuring"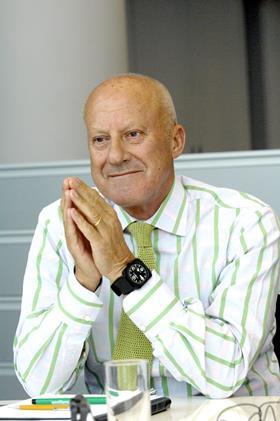 Architect Foster + Partners has written down the value of its business by nearly £130m after it revised forecasts for its international division.
In accounts filed at Companies House this week, Foster + Partners Group wrote down the value of goodwill held on the firm's balance sheet from a total of £279m at 30 April 2012 to £150m at 30 April 2013 - a fall of £129m.
The writedown helped push the group to a pre-tax loss of £142m over the year, down from a pre-tax profit of £5.7m the year before. Group revenue fell 6% to £153m.
Foster + Partners Group said in its accounts that the £129m write down was related to the value of its subsidiary Foster Group (International), which it acquired in 2007, and Piers Heath Associates, acquired in 2011.
The accounts said the revaluation of the company was prepared as part of management discussions concerning a potential "financial restructuring". The Group currently has debts of £378m, on which it paid more than £40m in interest charges in 2013.
The company said the "tough economic climate" had resulted in "revised operational cash flow projections" in the "medium-term business plans approved by the management" and there had been a "reduction in the recoverable amount" that the group could get from the businesses.
It said the subsidiaries' underlying profit had "fallen below last year's level and the previous forecast", although the accounts do not disclose the amount.
The year saw revenue fall sharply in the firm's Asian, Middle Eastern and African businesses, while it registered strong sales growth in North and South America and Australasia.
When asked about the potential restructuring, a spokesperson for the firm this week said it was still "not decided on any particular course of action".
The writedown formed the bulk of a £136m charge for one-off items, which dragged down the firm's pre-tax profit. The exceptional items also included a £3m charge related to the "potential" financial restructure and a charge of £2.3m for "internal time invested in a research and development project".
The writedown slashed Foster + Partners Group's total assets to £244m at 30 April 2013, down from £369m a year before.
Writing in the accounts Lord Foster, chair of the practice, said the "economic environment" was "shrouded in uncertainty".
Last week Foster + Partners published a snapshot of its results, which showed the firm had posted an operating profit of £37m for the year to 30 April 2013, down 20% from £46m the previous year.