Housebuilder reports boost to sales from Help to Buy scheme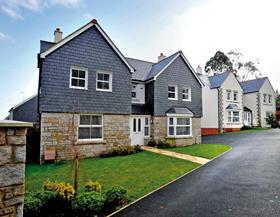 Gleeson Homes, part of the MJ Gleeson Group, has forecast that it will report a 33% increase in completions in the year to 30 June 2014.
The firm reported 406 completions in the previous year but in a statement to the City this morning it said this was set to increase this year.
Gleeson said that the number of completions was helped by the popularity of the government's Help to Buy scheme, which was used by 31% of customers who have completed the purchase of its homes in the year to date.
It added that total sales in the year to date, comprising reserved, contracted and completed homes, were up 63% on last year.
It also said the number of active sites it had had grown to 37, up from 29 at this point last year. Gleeson added that it was in "active discussions" about acquiring a further 10 sites.
In its statement MJ Gleeson Group said the board was "confident that there will be further substantial improvements in the group's trading performance in both the current year and beyond".
It added: "Although planning delays have created some uncertainty with respect to the exact number of land sales that will be achieved within the current financial year, the group's profit for the full year is expected to be in line with, or possibly better than, current market expectations."