Investment in projects to reach £100m as government backs Peterhead scheme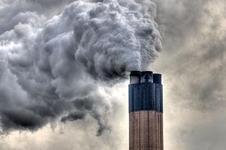 The government has announced it will fund the next stage of planning to develop a commercial-scale carbon capture and storage plant at Peterhead gas power station in Aberdeenshire.
The government is investing £100m in carbon capture and storage (CCS) projects at Peterhead and White Rose power stations as part of a £1bn drive to commercialise the technology.
According to government figures, CCS power stations could provide 20% of the UK's power by 2050 and save £30bn a year in meeting the UK's carbon emission reduction targets.
Yesterday, energy secretary Ed Davey announced the government would fund detailed engineering design and financial planning to bring the Peterhead project to a point where a final investment decision could be made.
He said: "Britain will still need large amounts of oil and gas, even as we cut our carbon emissions over the coming decades… This project envisions a cleaner, greener future for the North Sea and will support thousands of green jobs."