ICE hails survey's finding as "very good news" for profession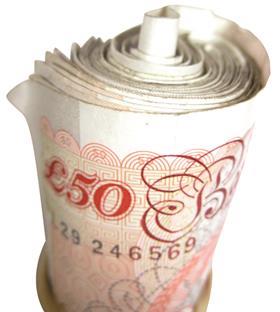 The salaries of graduate civil engineers have risen by almost 7% in the last three years, a survey by the Institution of Civil Engineers (ICE) has found.
In a result hailed by the ICE as "very good news" for the profession, graduate salaries rose by 6.8% over the period while the salaries of civil engineers as a whole increased by 2.5% over the period.
The survey of more than 5,000 civil engineers also found that the percentage of engineers being paid over £100,000 had increased to 4.2% in 2013, up from 2.8% in 2010.
In addition, it found that 65% of engineers feel "secure" or "very secure" about their jobs, up from 40% in 2010. In a further positive sign, 72% reported signs of economic improvement within their organisations, up from 20% in 2010.
Nick Baveystock, director general of the ICE, welcomed the rise in graduate salaries at a time when there were "great challenges" in ensuring there was a big enough workforce of skilled engineers to build the UK's infrastructure in the coming years.
He said: "Vital work that keeps society functioning – from upgrading the London Underground network, right through to delivering major projects like Crossrail, HS2 and the restructuring of our energy infrastructure over the next 10-20 years - cannot happen without civil engineers."