HOK has won a scheme to design new campus buildings for a university complex being built in Kuwait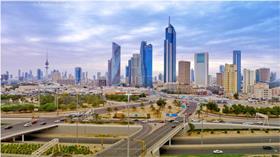 The US practice, which has an office in London, will design a college of architecture and college of computing sciences and engineering at the Sabah Al-Salem University City at Shadadiyah.
The site is on the south-west of Kuwait City (pictured), on a 6 million m2 plot.
Located on opposite ends of the site, the buildings, which run across 44,500m2, will form new gateways at the western and eastern ends of the campus.
HOK has previously been involved with the project, working as a consultant on the campus masterplan. Its previous design projects in the country include two tower schemes in Kuwait City.