Nuclear regulator progresses reactor design assessment to the second stage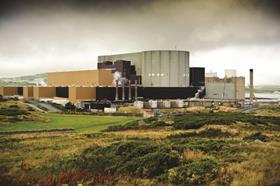 The Office for Nuclear Regulation has announced it will be taking its safety assessment of Hitachi's nuclear reactor design for its Horizon nuclear power project in Wylfa to the second stage.
The reactor is currently being examined under the Generic Design Assessment (GDA), which looks at the designs, safety, safety, security, environmental and waste credentials.
Approval through the process is necessary before construction can start - though the project will also require a raft of other planning approvals as well.
As part of the second stage of the GDA, Hitachi has embarked on a public and stakeholder consultation on the reactor design.
Mark Foy, deputy chief inspector at the Office for Nuclear Regulation, said Hitachi, which bought the Horizon project in 2012, had satisfied the inspectorate that it had "adequate project management, technical and legal provisions in place to ensure this is completed in a timely manner".
Ian Parker, environment agency nuclear regulation group manager, said: "I am pleased that we have completed the preparatory step of GDA and are now able to begin assessing the UK Advanced Boiling Water Reactor.
"Hitachi will continue to provide further and updated information during GDA. Subject to the company providing acceptable and timely submissions to us, we should be able to complete GDA in around four years."
Ken Sato, general manager for licensing at Hitachi Europe Ltd, said it was a "major step forward" for the project.
He said: "The ABWR is the most modern nuclear reactor design currently in commercial operation anywhere in the world.
"Four have already been built and a further three are under construction. Going forward, we believe the UK ABWR can be at the heart of safe, secure, low carbon power generation in Britain for years to come".