Industry and environmental groups call on government to publish minimum standards for rented properties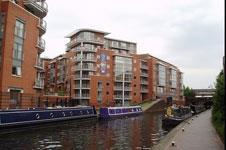 Industry and environmental groups have called on the government to publish its delayed plans for minimum energy standards for private rented properties.
The Department for Communities and Local Government had been expected to publish its detailed plans for minimum energy standards last autumn but they have still not been released.
The government has indicated it will make it illegal to rent properties with an energy performance certificate (EPC) rating of F or G from April 2018, but this has still not been confirmed.
The changes are expected to be a significant stimulus of construction work in the energy efficiency retrofit sector.
Now, a joint statement (attached right) signed by construction, property and environmental groups has warned that late introduction of the standard may hamper landlords' ability to update their properties in time.
The statement, which was signed by the UK Green Building Council, WWF, the Association for the Conservation of Energy and 25 other organisations, said: "The delay is highly regrettable since we – along with the responsible landlords' associations – have consistently called for the regulations to be laid promptly to give landlords as much time as possible to improve their properties ahead of the standard coming into force."
It said choosing to set the minimum standard at anything other than an EPC rating of E would make the regulation "impossible" to enforce.
"Tenants won't know whether or not the F or G rated property they are being offered is illegal, or is in fact compliant with the regulations as the landlord has done everything to it that could be funded by the Green Deal or the Energy Companies Obligation (ECO).
"And it is impossible to see how local authorities will be able to police and enforce the minimum standard if they have to try to prove in every instance whether an F or G rated property has been sufficiently improved to be legally let or whether in fact the landlord is in breach of the law," it said.
The campaigners added that linking the standard to the Green Deal and ECO in this way would be problematic because the scope of what measures ECO and the Green Deal will fund is likely to change over time, adding another layer of complication to establishing if landlords have complied with the law.
The government also has the power to introduce exemptions from the rule, such as listed buildings. But the campaigners said this should be kept to a "bare minimum" or it would "drive a coach and horses through the minimum standard".
John Alker, director of policy at UKGBC, said: "A minimum energy efficiency standard is not only crucial for upgrading the UK's poorly performing privately rented homes, but would also give a much needed boost to the flagging Green Deal. Government is long overdue in setting out this standard, creating uncertainty for both landlords and tenants."