Firm's property arm named as preferred bidder to redevelop Civic Centre site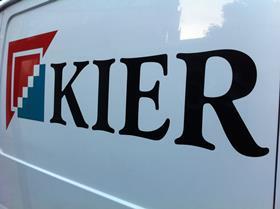 Kier has won the race to build a major redevelopment of Reading Civic Centre and its surrounding area.
The firm's property arm will draw up plans for a mixed residential and retail development on Hosier Street in Reading on the site of the current Civic Centre, which will be demolished.
The council hopes the development will make the area more inviting and accessible to the public.
Jo Lovelock, leader of Reading council, said the appointment was a "significant step forward in the process to regenerate the area around the Civic Centre"
She added: "The civic board was impressed with Kier's vision for the area. The company is a major development player and was able to demonstrate some impressive examples of where it has completed similar projects elsewhere in the UK."
Leigh Thomas, director of Kier Property, said he looked forward to delivering project that the "partners and local community can be proud of".