East London airport submits planning application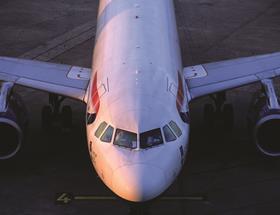 London City airport has submitted a planning application to allow a £200m expansion which will allow up to 120,000 flights to and from the airport each year.
The airport said that if approved the expansion would allow it to double its annual number of passengers to six million.
The airport, based in the royal Docks in East London said the expansion would require new aeroplane parking stands to accommodate larger aircraft, a parallel taxilane to optimise runway capacity in peak operating hours, and a terminal extension.
However, the airport is not proposing to build a second runway, or extend the existing runway.
Declan Collier, chief executive, London City Airport, said the expansion of the airport was vital for the ongoing development of the Royal Docks and the east of London. " The proposed development has the potential to create as many as 1,500 new jobs, providing further employment in east London.
"Increasingly, this area (the Royal Docks) is a focus for foreign and the connectivity to business centres across Europe, Eastern Europe and the Middle East that the airport provides, or will provide in the future, is central to this continuing."