Atkins, Capita and Giffin Group among winners to deliver upgrade programme across 70 stations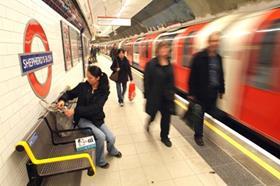 Atkins, Jacobs and Capita are among 24 firms that have been appointed to deliver a £330m station refurbishment programme for London Underground.
The firms have been appointed to upgrade 70 stations across the network under a programme, which is being delivered by London Underground in partnership with a consortium of EC Harris, Initiate, CPC Project Services, CH2M Hill and Mace, who were appointed last August.
The programme includes work to Embankment, Paddington, Earls Court, Charing Cross and South Kensington stations.
The station upgrade programme is being delivered under London Underground's new Stake model, which reduces layers in the supply chain and sees the client take on greater levels of risk to bring greater efficiency.
Miles Ashley, London Underground's programme director for stations, said the programme would deliver "better, brighter customer journeys" and "fewer closures".
He said: "Construction supply chains have become multi-tiered and fragmented, and it could be said that the industry has lost sight of the importance of craft skills in delivering efficiently.
"Great craftsmanship is the key to the success of any infrastructure project, and our Stake approach allows long-term engagement with the people at the workface and recognises that they are the most valuable part of our team."
Once the upgrades are complete no significant work should be needed to update the stations for the next ten years.
Appointed designers
Appointed contractors
Wingate
Delatim
Giffin Group
Atkins
Fourway
Magnolia
Emerald
Close Brothers
Livis
DMC
Excel
K&M McLoughlin
JNG
HA Marks
AGS
Community Clean
UKDN Waterflow
Lanes Group
Hillmore Fire Protection
Young & Young Security
TRAD Scaffolding
Millcroft