Former Bouygues man to head up operations across the southern home counties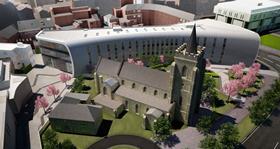 Morgan Sindall has appointed one of Bouygues' regional directors to head-up its south east region.
Dave Cook, former regional director at Bouygues, has taken over responsibility for Morgan Sindall's offices in Fareham and Reigate which cover Hampshire, Berkshire, Sussex, Surrey and Kent.
Dave, who also used to work for urban regeneration specialist MJ Gleeson, said: "There is much potential for Morgan Sindall across the south east of England. The opportunities are there and we've got an experienced and focused team in place ready to deliver.
"We already have a quality offering, a great depth of experience, and some excellent talent within the company, so my primary focus will be to consolidate the business and build on these firm foundations to drive consistent and sustainable growth."
Cook will report to John Horner, Morgan Sindall's managing director for its Construction South division.