French contracting giant to start building Corby incinerator later this year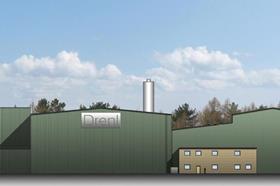 French construction giant Bouygues has been appointed to build an £80m energy from waste plant in Corby.
The firm's Energies and Services UK arm is set to start work on site later this year.
The facility will generate 9MW of electricity, enough to power 18,000 homes, and recycle up to 120,000 tonnes of commercial and industrial waste each year once it is complete.
Developer of the facility Drenl also announced this week that it was reaching financial close o nthe scheme.
It was granted planning permission in May this year.
Jim Brathwaite, chairman of Drenl, said he hoped to boost the plant's environmental credentials further by providing the plants waste heat to the neighbouring Resource Recovery Park business development, which is planned to be built next door.
He said: "This site, with our guaranteed power and heat, should encourage the type of manufacturing and food processing companies that need energy to operate that I know the owners are talking to."
"It makes the plant, which will be built anyway, even more environment-friendly by using our recovered heat, instead of us having to exhaust it through the coolers."