Firm will only use subbies that meet its standards, calling carbon a "business-critical issue"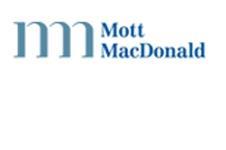 Engineer Mott MacDonald will only use subcontractors on its projects that meet carbon reduction standards set by the firm from next year.
The company is one of the first to set out its action to reduce the carbon footprint of infrastructure projects following a government review, endorsed by 20 firms and organisations across the sector.
Others to endorse the review included Carillion, Arup, Laing O'Rourke, Balfour Beatty and Atkins.
Mott MacDonald has also committed to influence its customers and partners to reduce their carbon output and to "championing lean solutions, including BIM and off-site construction".
Keith Howells, chairman of Mott MacDonald Group, said carbon was a "business-critical issue".
He added: "By cutting carbon, the infrastructure sector could generate significant savings, contributing a substantial financial benefit to the UK economy."
Contractor Carillion also made commitments including requiring carbon reduction on all major projects by 2016 and stimulating innovation in its supply chain.