Housebuilder says extended Help to Buy scheme will support greater levels of building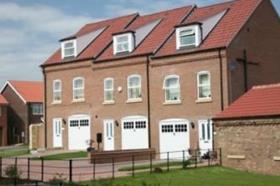 Housebuilder Persimmon has reported that it has already secured enough forward sales to boost its sales revenue for 2014 by 35% over the previous year.
In a statement to the City this morning, the firm said it had secured £1.87bn of forward sales for 2014, including legal completions so far this year.
This was 35% higher than the £1.38bn of forward sales revenue it had achieved by the same time in 2013.
It added that it had sold around 7,200 homes in the private sale market for 2014, up 38% from around 5,200 at the same point last year.
Persimmon said its average sale price for private sales had increased 3% to around £200,400.
In its statement the firm said: "Our build activity continues to support the improved rates of sale and we remain confident of delivering further growth in the number of new homes legally completed for 2014.
"The recently announced extension of Help to Buy from March 2016 to March 2020 provides welcome support to potential new home purchasers for this additional four year period.
"As a consequence, and with the support of the mortgage lending industry, housebuilders have the opportunity to continue to increase the industry's development commitments in support of increasing the number of new homes delivered to the market over the medium term."
It also announced it has reached a deal with its banks to extend its £300m revolving credit facility to 31 March 2019.
The firm currently has around 385 active sites in the UK.