Airport is seeking contractors to expand its terminal and build new roads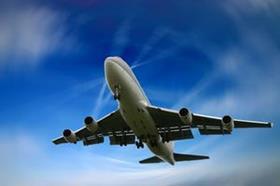 London Luton airport is seeking contractors to build an extension to its terminal and new associated infrastructure totalling £100m.
The airport issued two OJEU notices today announcing its plan to procure contractors for the separate packages over the coming months.
The package focuses on improvements to local transport in the surrounding area, with a new drop-off zone, central transport area, and taxi bays.
The second entails improvements to the terminal itself including construction of new pier; a link building; a walkway over the passenger drop-off zone; and improvements to immigration hall. The airport plans to issue a prequalification notice in the next few months.
Luton's revised masterplan, published last year, focuses on increasing the size and capacity of the airport over the next 18 years.
The airport is also a candidate for expansion under the government's plans to increase aviation capacity in the South-east. Architect Weston Williamson has drawn up plans that would see Luton's capacity increased to four runways and submitted them to the Lord Davies' Airports Commission, which is set to report by summer 2015.