But sharp jump in the order book and improving profitability signals firm is on track for improved performance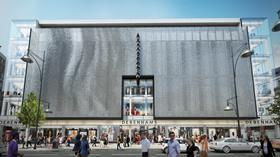 Wates saw revenue tumble 22% last year to its lowest level for seven years, but a sharp jump in the firm's order book and improving margins signaled the firm is on track for an improved performance this year.
Reporting its results for the year to 31 December 2013, Wates posted group revenue, including share of joint ventures, of £931m, down 22% from £1.2bn in 2012, with pre-tax profit falling 13% to £22m.
The firm's group revenue and pre-tax profit were both the lowest it has reported in the last seven years.
Group revenue grew steadily through the recession from £974m in 2007, through to £1.2bn in 2012 before falling to £931m in 2013 - the lowest level since 2006 (£886m) - while pre-tax profit has declined steadily from a high of £44m in 2010 to £22m in 2013.
The firm's construction business experienced the sharpest falls, with revenue falling to £830m, down 25% from £1.1bn in 2012.
Pre-tax profit in the construction business fell to £16.5m, down 17% from £19.8m the year before, giving the business a pre-tax margin of 2%, up on 1.8% last year.
Wates' residential development arm posted revenue of £19.5m, down 19% from £24m in 2012, with pre-tax profit rising to £9.6m, up 4% from £9.2m in 2012.
Wates also reported a 50% rise in its order book to £2.4bn in 2013, up from £1.6bn in 2012.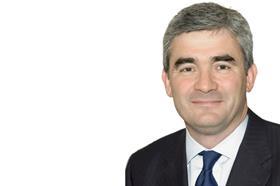 Speaking to Building, Wates chief financial officer Huw Davies said the construction business was where the "real challenge" was, with the fall in revenue due to market conditions; projects starting late due to investor uncertainty; and a more selective bidding policy.
He said: "Profit was down 17% in construction but when you look at the turnover fall it's not a bad place to be, it's margin enhancing over the year."
Davies said the improved margin in the construction business was the product of restructuring carried out in 2012 and a "prudent" bidding policy.
He said the firm was in a "robust" financial position: "Our balance sheet has hardly any debt, we've got net assets of £80m, we've got gross cash in excess of £100m.
"Our turnover hasn't dropped below £900m and we'll be back at £1bn this year.
"That's something any of our competitors would die for."
Wates chief executive Andrew Davies (pictured), who joined the firm in January from defence contractor BAE Systems, said the firm would continue to focus on its core markets, including education and housing, to drive growth.
He added that he wanted to improve the firm's bidding practice to win 20% more of the contracts it bids for, adding that the firm's bidding practice was "variable regionally" and there was a need for "consistency" across the business.
He said that all construction businesses need to look to increase their margins: "I think the margins don't reflect the true risks that companies like us and our competitors take in the sector," he said.
"Yes, you will need to expand those margins and you will do that by taking a cost conscious approach, [improving] quality management and taking the right business on the right terms."
At a glance: Wates results 2013
Group
Revenue: £931m (-22%)
Pre-tax profit: £22m (-13%)
Construction business
Revenue: £830m (-25%)
Pre-tax profit: £16.5m (17%)
Pre-tax margin: 2% (2012: 1.8%)
Order book: £2.4bn (+50%)
Residential development business
Revenue: £19.5m (-19%)
Pre-tax profit: £9.6m (+4%)