Contractor to build factory for Hitachi in the North East of England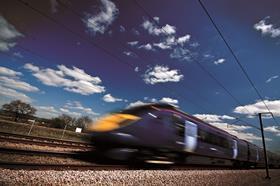 Shepherd has been awarded the contract to build a £82m train factory for Hitachi in the North East of England.
When complete the factory in Newton Aycliffe will build 122 trains for the East Coast Main Line and the Great Western Main Line.
Work on the 43,000m2 high-techfactory will start later this year and conclude in mid-2015.
The development of the scheme is being led by Merchant Place Developments, who will also manage the fit-out of the plant.
Mark Perkins, chief executive of Shepherd Group's built environment division, said he was "delighted" to have won the contract for the "landmark development".
He added: "Shepherd invested a vast amount of time and research carefully gathering insight into Hitachi's specific requirements before proposing exactly how we would deliver such a large and complex scheme, which meant gaining a comprehensive understanding of what the facility has to achieve and, of course, Hitachi's exceptional standards in building trains.
Perkins said Shepherd's "integrated supply chain" had been a key factor in winning the job.
The project was kick-started by an investment of £4m by the Department for Business Innovation and Skills under its Grant for Business Investment programme.
Transport secretary Patrick McLoughlin, said: "Building theses new trains is supporting jobs and manufacturing across the UK. Like our plans for a national high speed rail network, these new faster trains will help stimulate economic growth by improving connections between our major cities."
Alistair Dormer, chief executive and chair of Hitachi Rail Europe, said the factory was a "huge step towards" establishing the firm as key train manufacturer in the UK.
Hitachi said 150 jobs would be created during the construction phase.