Building services firm optimistic of hitting its financial targets for the year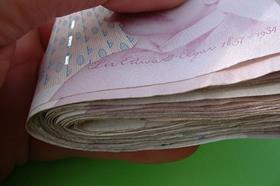 Building services firm T Clarke has warned that late payments from main contrctors are continuing to dog the market.
In a statement to the City, the firm said its results for 2014 would meet its expectations.
It added: "However,we are finding it increasingly challenging to agree final accounts promptly.
"The timing of final account payments will determine our year end cash position, but in the meantime our balance sheet strength enables us to take a robust approach to contract negotiations."
The firm reported that its order book had increased by 12% since its last update in august to £252m.