Building services firm says its committment to direct employment could give it edge over rivals after HMRC tax changes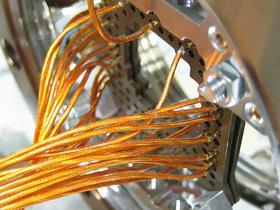 Building services contractor T Clarke is anticipating have a competitive advantage over its rivals due to it commitment to direct employment, following the government's tax crackdown on 'bogus' self-employment.
In a trading update this morning, the firm said there were "clear signs of improvements" in its markets, but cautioned that it "will be 2015 before we see meaningful improvement to margins in our most competitive markets".
The firm said its revenue from 1 January to the 30 April 2014 was £70m, up from £65m for the same period last year, while its forward order book was at "an all-time high", standing at £265m against £230m as at the same time last year.
The firm also said it expected a competitive advantage over rivals due to its commitment to direct employment
The firm said: "Our commitment to direct employment should give us tendering advantages given recent HMRC changes towards the use of self employed operatives."
HMRC introduced changes to crackdown on false self-employment following the Budget this year. Under the practice, agencies or middlemen provide self-employed workers on a site, meaning such workers avoid PAYE (Pay as You Earn), the system HMRC uses to collect income tax and National Insurance from employees.
According to the Treasury around 300,000 workers in the construction sector are in bogus self-employment, costing HMRC more than £380m.
T Clarke also announced that Tony Giddins, executive director and partner at Argent, would join the T Clarke board as a non-executive director.