Builders' merchant reports strong performance in the first quarter of 2014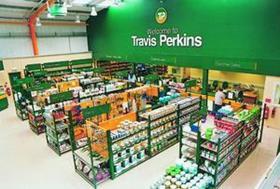 Builders' merchant Travis Perkins has reported a 16% growth in sales in the first three months of 2014.
In a statement to the City, the firm reported that the jump in sales in the first quarter of 2014 compared with the first quarter of 2013 was partly due to low sales levels in early 2013 because of poor weather.
Out of the group's four arms it was the General Merchanting arm that reported the highest level of growth with total sales up 19% and like-for-like sales up 17%.
Travis Perkins did not disclose the underlying figures for its sales growth calculations.
Chief executive John Carter said: "All of our businesses recorded strong sales growth in the first quarter of 2014 and lead indicators for our different markets are encouraging and performing and we remain on course to meet our targets set out in February.
"Our priorities remain to accelerate innovation of our customer propositions, expand and optimise our property network, exploit our scale advantage and prioritise investments throughout the portfolio".