Exclusive: Subcontractors hit out at contract terms demanding that retention money be held for 24 months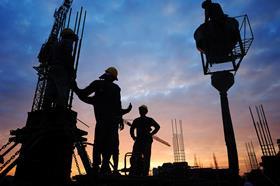 Contractor Wates has been accused of "payment abuse" after it emerged it was asking some of its subcontractors to accept final payment for their work two years after its completion.
The practice of holding retention money, designed to cover the cost of fixing defects, has long been opposed by subcontractors who argue it damages their ability to manage their cash flow and puts them in danger if the main contractor becomes insolvent.
In correspondence seen by Building, Wates recently told a subcontractor that it would hold a retention worth 3% of the total contract value, with 30% of this to be paid on practical completion of the subcontracted work and the remaining 70% paid two years later.
The subcontractor said: "The margins are so low that effectively the only profit you will earn is around the same as the level of retention that is paid and to wait for that for two years is not fair and not commercially viable."
Rudi Klein, chief executive of the Specialist Engineering Contractors Group, said retention periods of over a year had become more common recently, but that a two-year retention period was double the standard period under commonly used construction contracts such as JCT.
"It's another device of payment abuse that affects your cash flow immediately," he said.
"Coming out of recession, with prices going up […] when you have this retention set against late payment periods [in the industry] you have got a recipe for disaster."
Building has also seen a contract from Balfour Beatty business Mansell, issued last year, which states it will hold half of its 3% retention for 18 months.
Suzannah Nichol, chief executive of the National Specialist Contractor Council, said it was "not ethical" and "not sustainable" for any contractor to hold retention money for two years.
She said the industry needed to find a better way to resolve problems on projects rather than withholding payment.
A spokesperson for Wates said the firm's retentions policy was "in line with industry practice" but declined to say if two years was its standard retention period.
A spokesperson for Balfour Beatty said it was necessary to hold retentions for 18 months because "rectification periods need to provide sufficient time for identification and rectification of defects".


What's the excuse?
Lost invoices, staff on holiday and unavailable quantity surveyors are among the excuses main contractors use to avoid paying on time, business secretary Vince Cable has been told.
In a letter to Cable and Building, Sue Fortune-Duffy, director of specialist glazing firm Fendor, urged the government to act to end the practice of late payment.
Prompted by Building's coverage of specialists' responses to a government consultation on improving payment practice last week, Fortune-Duffy said 10 of the UK's top main contractors were currently withholding payments totalling over £600,000 from her firm and payment practices were "getting worse".
She said the reasons main contractors had given for payments being late included: nobody in accounts being available; no director being available to approve the payment; lost invoices; and no quantity surveyor being available to certify the work.
Fortune-Duffy said these excuses were "typical of our experience of dealing with the strongest and best known UK companies".
She added the firm worked heavily on public sector jobs and was aware that public sector clients paid main contractors much quicker than the main contractors pay their subcontractors.