For Balfour Beatty, sustainability isn't a boardroom buzzword – it's a rigorously monitored set of targets pursued by every member of its workforce and brought to bear on schemes up and down the country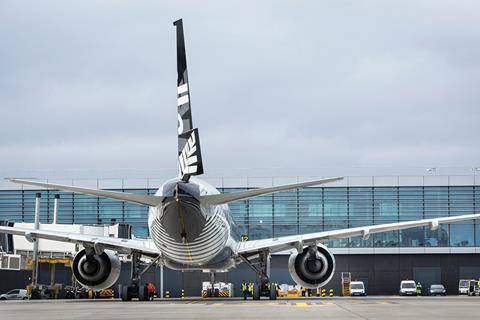 Balfour Beatty has long prided itself on its sustainability credentials. And now it has embarked on the latest stage of that sustainability journey. Last summer the global infrastructure company launched a Blueprint for becoming a more sustainable business. The Blueprint is effectively a scorecard against which economic, social and environmental aspects of the business can be measured. Balfour Beatty's six sustainability goals are listed in the box opposite.
The Blueprint is a global strategy. While the measures are prescribed at a group level, targets for meeting the measures are set by local operating businesses in each country to reflect their particular aspirations and those of their clients. Nick Pollard, chief executive officer of Balfour Beatty's UK Construction Services division (BBCSUK), says the division is leading the way with a set of challenging targets: "We have set a stringent set of targets, including aiming for zero carbon, zero waste and zero water."
So how will Balfour Beatty's Blueprint strategy work in practice and how will BBCSUK go about spreading the word within its 9,200-strong workforce and 4,000 to 5,000 active suppliers.?

The Blueprint
Balfour Beatty's Blueprint document is clear in its intentions. It reads: "Our ambition is to position sustainability at the heart of what we do, and therefore the solutions we provide to our clients." Balfour Beatty says the Blueprint provides a common language and a practical set of measures against which it can monitor progress. Pollard describes it as a "framework" that provides a "consistent frame of reference" which "drives sustainability into every aspect of our business".
Pollard says that what sets the firm's sustainability strategy apart from its rivals is the rigour with which it is applied and performance monitored. Each operating division monitors its progress, producing hard data on variables such as carbon, waste and water reduction. This information is aggregated up to group level and integrated into the firm's annual report and presented alongside the group's financial performance. Pollard says the Blueprint has "focused on the things that really matter" in order to "reduce the burden of data collection on our operating businesses".
"The reason Balfour Beatty's Blueprint was created was to get a truly authentic expression of being a totally sustainable business," Pollard says. "You hear people talking about sustainability all the time. But we think it's unique for a contractor to have this stringent an approach to sustainability."
Spreading the word
BBCSUK understands it will only achieve its sustainability goals by getting buy-in from its workforce and supply chain. "It's about getting it into the hearts and minds of our staff and supply chain," says Dr Paul Toyne, BBCSUK's sustainability director. "We need to reinvigorate people and explain the opportunities and challenges of becoming more sustainable." BBCSUK's management team is embarking on a roadshow around its UK offices this spring to bring its staff up-to-date on the firm's strategy, including the Blueprint sustainability goals. The firm has also set up a Supply Chain Sustainability School to engage and educate its supply chain on how they can work more sustainably. Pollard says the firm is fortunate that a lot of the division's staff and suppliers already get it: "We are blessed with a business with great depth and capability. But we can embed sustainability further among our staff and in our supply chain - they all need to be leaders and they all need to get it."
Evidence of BBCSUK's sustainability credentials can be seen in projects up and down the UK. Pollard picks out the prestigious Terminal 2B at Heathrow (pictured) as an exemplar project, particularly for the innovative ways it has "minimised waste and truck movements" on the projects. Toyne picks out the contractor's work, in joint venture, to improve the M25, which he says is "sustainable in all ways", not only environmentally, but in terms of "local training, apprentice numbers and as an exemplar Considerate Constructor Scheme project". He also mentions a student accommodation project in Holyrood, Edinburgh, where BBCSUK's project leaders set their own sustainability targets. Toyne says: "What's interesting about our people is, in the absence of imposed targets, they come together and push serious targets. When they're self-governing you know they get it."
Pollard and Toyne acknowledge there's more work to do. "We need to integrate these sustainability principles further," says Toyne. "We wouldn't be so bold to say we've done it yet." Hence the importance of BBCSUK' efforts to bring its staff and suppliers up to speed at the UK roadshows. Toyne, who has only been with BBCSUK for six months, is particularly looking forward to the roadshow and to discovering further exemplar sustainable projects, or as he puts
it, "where all the jewels are". The sustainability journey continues.