CO-RE director has spent a career on projects in the heart of London, and so he dreams of the City spot where he'll celebrate the end of the pandemic …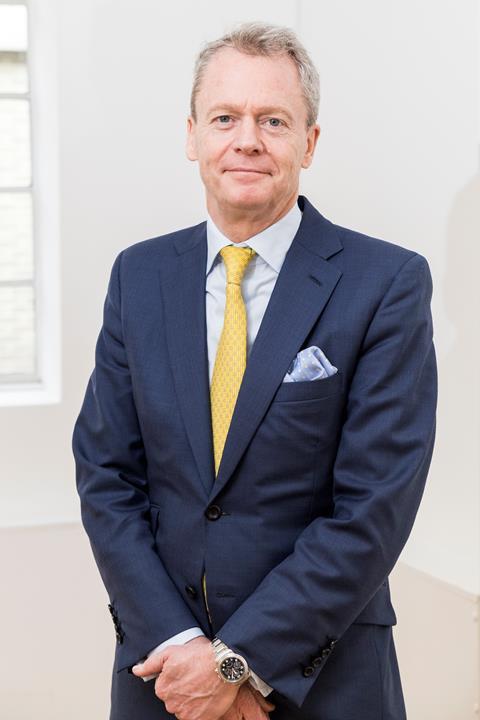 Why did you choose construction as a career?
I have wanted to be a developer ever since I witnessed the groundbreaking ceremony in the 1980s at Broadgate in the City, attended by the then prime minister Margaret Thatcher, who was at the controls of a JCB digger!
What are you most proud of in your career to date?
Acquiring the site of the Gherkin at 30 St Mary Axe for Swiss Re and playing a part in its subsequent development. It was particularly challenging because it involved the removal of the listed but bomb-damaged Baltic Exchange building.
The brainchild of Swiss Re's COO Sheree Whatley, whose board decided to proceed with construction in 2001 just after the 9/11 tragedy, it was the tallest building to be built in the City for over 30 years.
What has been your biggest career challenge to date?
Putting together the 340,000ft2 pre-let at CO-RE's redevelopment of 10 Fenchurch Avenue for M&G. The site had a ransom strip running through the middle of it, rights of light issues and involved an archaeological dig.
The new Eric Parry-designed building has a stunning landscaped roof garden that the public can visit for free, with views of the surrounding tower cluster and the River Thames. There is also a great restaurant below, where I intend to celebrate the end of the pandemic.
What is the most helpful advice that you have been given?
If you are going to do something, ensure that you do it to the absolute best of your ability.
Name your favourite building in the world?
Gaudi's La Sagrada Familia in Barcelona. I visited it in the 1990s and it is still not finished!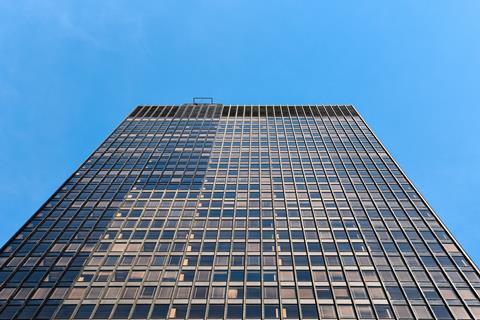 Which famous building do you wish you had worked on?
The Seagram Building on Park Avenue, New York City. You wouldn't want to change a single detail of its timeless simplicity.
What single piece of advice would you give to someone starting out in your profession?
Work out what you are genuinely interested in and then focus on that. That way it won't even feel like work.
What is it like being you?
Incredibly rewarding – I am very fortunate to be working with a fantastic team of people on some incredibly exciting developments in the heart of London, be it the West End, the City or the South Bank.
Do you have a life philosophy?
Do as you would be done by – it provides for a simple balance.
What do you think your best quality is?
I'm an optimist…
What trait do you most dislike in yourself?
…but an impatient one.
Name three things that you like
Great design, music and chess.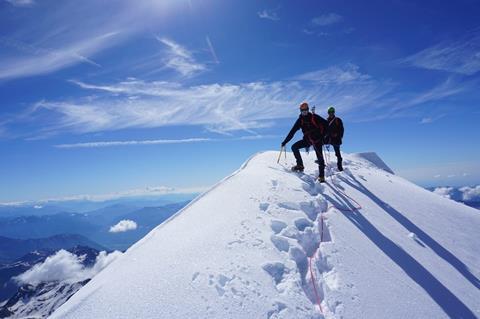 Tell us about a secret skill we don't know that you have?
Mountain climbing. Last summer I climbed seven 4,000m Alpine peaks in one week on the Monte Rosa Traverse in Switzerland in aid of The Alzheimer's Society. The previous year I did a challenge to raise money for MIND.
What is your most prized possession?
A corkscrew – especially handy in lockdown.
Early bird or night owl?
Night owl
What is your favourite food?
Anything French. There is a great restaurant on Whitfield Street in Fitzrovia called Noize that allows you to bring your own wine – perfect!
What would your superpower be?
It would have to be flight. There have been some memorable times while climbing when I have wished I could fly myself out trouble…
Bradley Baker is central London development manager and a director at CO-RE, which is currently leading projects including ITV's former London Studios on the South Bank and 20 Ropemaker (Islington's largest ever planning approval). Previously Bradley headed the central London tenant representation team at Knight Frank and has advised major organisations on some of London's largest ever office deals.