The youngest CEO in the practice's 110-year history has now been with the firm for 26 years.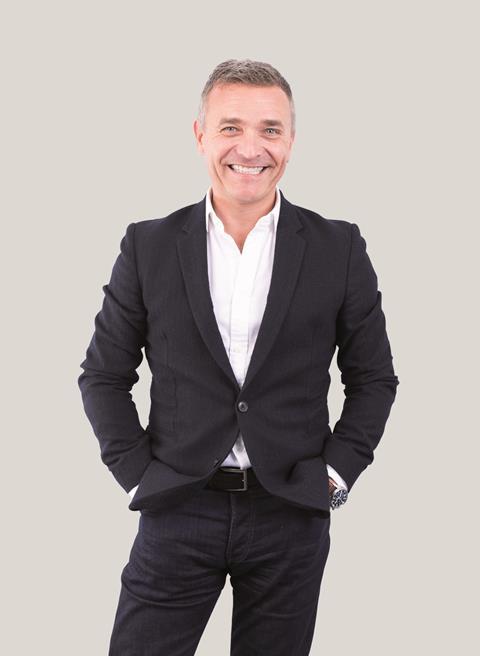 What has been your biggest career challenge to date?
Starting my career in architecture was a challenge. It nearly didn't happen as originally only one university would take me at the last minute, but I have always thrived on being the underdog and trying to prove myself, just to myself.
Having been given the opportunity, I became a workaholic at university and subsequently ended up moving to the Bartlett, UCL. But had that not happened, I may have never continued in architecture.
If you could change one thing about the industry, what would it be?
We need to appreciate the benefit that a team approach can bring. Too often our industry is disjointed and we need to appreciate and respect everyone's talents and that, when combined, exemplary results happen.
Why did you choose construction as a career?
Art has always been my thing, and fortunately I am passably good at it. The construction process has also always fascinated me and I recognised that being able to combine the desire to create and explore ideas within the built environment would lead to a fulfilling career.
What have you worked on that you are most proud of?
It's probably the smallest building I've ever designed at the top end of Cheapside in the City of London for Helical Bar. I originally called it the Dining Wall Cafe and it is now a Costa Coffee but, when I designed it in 1997, it was my exploration of how urban design could influence and contribute to the street scene rather than taking away from it.
Most helpful advice you were given?
That it is not enough just to be a great designer, you must also be an effective communicator and, above all else, have the ability to listen.
What is your favourite building in the world?
This is a tough question as there are so many, but I will distil it to two: the Sir John Soane Museum in London is a masterpiece of how light and space can be balanced; the other is the Villa D'Esta in Rome because it is just pure fun – super clever and full of ideas
What single piece of advice would you give to someone just starting out in your profession?
That you must be passionate about design, accept you will never stop learning and surround yourself with talented stars that share your vision.
Who do you most admire in the construction industry?
It's the individuals who have the unrelenting desire to make things happen. Ideas are great, but sheer perseverance makes them a reality.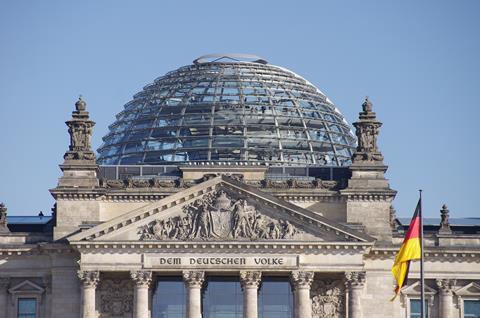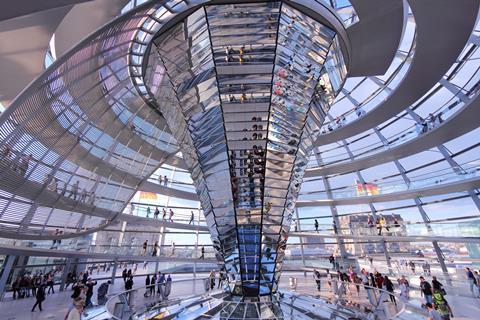 What famous building do you wish you had worked on?
I would have loved to have worked on the recreation of the Reichstag in Berlin with Norman Foster. History and architecture combined to create a masterpiece that looked towards a repositioned future.
Which famous building do you most dislike?
It is not really a building, rather it is an approach to design that is purely based on stylistic irrelevance that contributes very little as a result other than self-glorification.
What is it like being you?
I am super lucky. I don't really have a job, I have found something I absolutely love doing, and fortunately I also get paid for it. What's not to like about that!
What do you think your best quality is?
Self-motivation.
What trait do you most dislike in yourself? And in other people?
I am never satisfied. The minute I achieve one thing I can never completely just enjoy it for wanting to move on to the next opportunity that may lay ahead.
In others it is when I see amazing ability and talent that may never be truly realised and ultimately be wasted through a lack of application or being lackadaisical.
Do you have a life philosophy?
Do your best. You may not always be the best but, if you can look back and say, 'Well I did my best and it was to the best of my ability', then you cannot be disappointed with you own achievements.
Name three things that you like
I love cars. My dad gave me a Fiat when I was at university but I had to maintain it myself. So, while my friends were off crewing yachts in the Caribbean during the summer holidays, I was underneath it changing the gearbox or repairing rusty bodywork.
But I learnt a lot about how they work. I now have three cars, one for every occasion. I love them all in equal measure and, fortunately, I don't have to maintain them myself anymore!
What is a secret skill we don't know you have?
I can do hand-stand press ups! Or, should I say, I used to be able to before I was locked down three times and doubled in weight!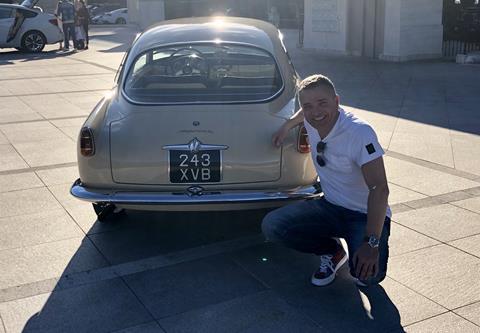 What's your most prized possession?
I found a 1956 Alfa Romeo Giulietta Sprint Series 1, 750b classic car in a barn in Michigan where it had stood for over 60 years untouched. I had it restored to concours condition by Scuderia Classiche in Switzerland and now race it in regular races such as the Mille Miglia in Italy. It is now like a faithful friend and I don't think I will ever part with it.
Early bird or night owl?
As architects we seem to have to be both. I'm not sure that is a good thing but I seem to have always been adept at burning the candle at both ends!
What's your favourite food?
A super-thin chicken escalope with spaghetti amatriciana. I used to have it once a week in the best secret Italian restaurant, Da Marios, on Endell Street next to my studio in Covent Garden.
What would your superpower be?
Being able to read people's minds would be very helpful in this industry!