Make founder Ken Shuttleworth outlines the ethos and values that helped his company to top last year's Building's Good Employer Guide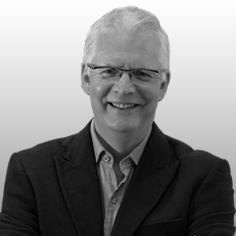 At Make, we celebrate our 10-year anniversary this year. It's been an amazing journey thus far - not at all as I expected - but I feel we've created something we can be proud of. And at the end of last year we were judged as the top employer in Building's Good Employer Guide.
It's the latest indicator that we're on the right track and operating in line with the fundamental principles on which the studio was founded.
Make was designed to be different. It's a business that puts our people first and has been built with their future in mind. We've tried to create a shared focus and commitment from everyone who works for us - no matter how junior or senior - and I have no doubt that this has played a significant role in the success we've experienced so far.
I always believed equality should be at the heart of the business. It seemed to me that the main asset of our practice is the people who work here, so they should share in the success they help to create and feel valued and supported.
At Make, we demonstrate this through our structure. From the start we have been a 100% employee-owned company, which is held in trust for the benefit of everyone in the company. All employees are partners and share in the profit.
Recent research suggests that employee-owners have higher levels of job satisfaction and increased job security. There's even evidence of better health and wellbeing and increased productivity and innovation. But do the numbers stack up?
I always believed equality should be at the heart of the business. It seemed to me that the main asset of our practice is the people who work here, so they should share in the success they help to create and feel valued and supported
We currently have an employee turnover rate of just 5.5%, which is very low compared to the rest of the profession. This suggests we have a happy workforce. We attract and retain top talent who are motivated to deliver first class design on time and within budget.
They're not just meeting but exceeding expectations. How do we know? We hear it from our clients. Nothing affects the bottom line more than this.
Removing the hierarchy and rewarding loyalty and talent creates other visible differences. Most notably, it generates a positive and stimulating working environment. Our studio is a vibrant and challenging place to work where people have a sense of ownership of their projects. We go for the best idea no matter who comes up with it and we're all properly credited for our contribution.
Our designers are not expected to adhere to a particular style, follow a formulaic approach or subscribe to a certain school of thought, because that requires people to follow rather than discover for themselves.
Discussion and debate is encouraged as part of the design process. The ethos is one of leading by example, never asking anyone to do anything that you are not prepared to do yourself, and it's a place where everyone "mucks in".
There are no offices - we all have the same desks and the same chairs. People embrace this culture and it gives everyone the freedom to simply do great work.
Each employee is offered the same package of benefits. From day one this includes life assurance, permanent health insurance, employee assistance programme and payment of two professional subscriptions.
After a probation period all team members are entitled to a non-contributory personal pension, optional private medical insurance, childcare vouchers and ride to work scheme. We place a high importance on lifelong learning, which we demonstrate through our investment in staff training and research.
But supporting our colleagues' personal ambitions as well as helping them to meet their goals at work is what we understand really makes a difference and helps us stand out as an employer.
Our team takes advantage of study leave, sabbaticals, part-time and flexible working arrangements. We know this helps people feel good about their career and there's often a relatively small amount of cost or disruption involved in accommodating individual needs.
What we have achieved over the last 10 years has surpassed all of my expectations. I strongly believe there is value in a business model that attracts and retains the best and brightest talent and encourages them toinvest in the company's success. But the rewards won't stem from an overhaul of the business structure or a completely new set up, as was the case with Make.
They're more closely related with the spirit in which business is being conducted. In difficult economic times and as we all lead increasingly complex lives, it's often just nice to feel like the deal you've brokered is fair.
Ken Shuttleworth is the founder of Make Architects