If you think high-tech was a thing of the seventies and eighties, think again. Its influence is everywhere to be seen today. Ike Ijeh explores the origins, impact and legacy of one of architecture's most enduring concepts, as we begin a series reflecting on architectural styles through the ages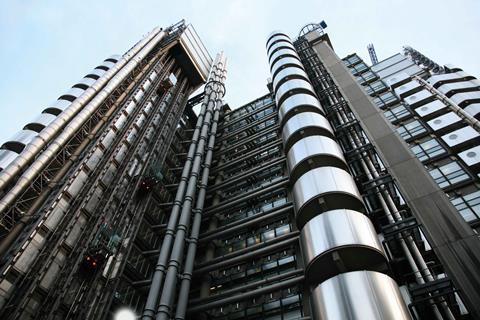 Historian and broadcaster Dan Cruickshank is hardly someone who springs to mind when considering high-tech architecture, but he is responsible for one of the most succinct definitions of what high-tech architecture is all about. "In short, the building becomes a theatrical demonstration of its functional ideal […] High-tech architecture is, of course, no different in spirit – if totally different in form – from all the romantic architecture of the past."
High-tech purists such as Richard Rogers or Nicholas Grimshaw would take great exception to the terms "theatrical" and "romantic", pointing out, rightly, that structural honesty rather than applied artifice lies at the core of high-tech philosophy. But Cruickshank has accurately identified what makes high-tech's engine tick: functional idealism.
Last month a new exhibition was unveiled prompted by the 40th anniversary of the opening of one of the founding buildings of the high-tech era. Superstructures: The New Architecture 1960-1990 is being held in the Sainsbury Centre for Visual Arts in Norwich, Norman Foster's first public building and one of the buildings that helped usher in the new age of high-tech and redefine modernism as a consequence.
As the exhibition's title suggests, high-tech was relatively short-lived and by the 1990s had been largely overtaken by movements including post-modernism, deconstructivism and even, most gallingly for high-tech's most puritanical polemicists, revivalist US-inspired trends such as new classicism.
But it would be a mistake to think that high-tech is a relic of the past: today its legacy exists everywhere in the built world. Principles and processes that we now take for granted – such as prefabrication, offsite construction, modular design, factory assembly, computer modelling, mechanical efficiency, information technology, portable buildings, and functional and spatial flexibility – all have their origins in the high-tech movement. The influence of high-tech can even be traced in the development in materials such as ETFE and the widespread use of hollow structural sections, which we take for granted in construction today.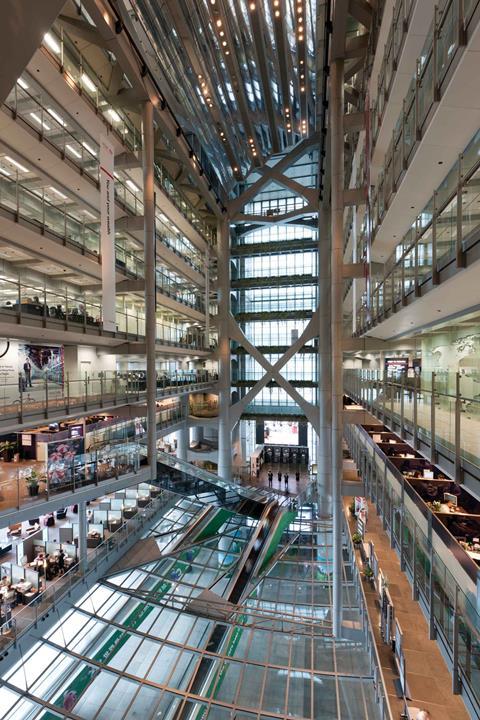 Definition
The term high-tech is itself highly contentious, with most of its leading proponents famously hostile towards the use of this term. This is for two reasons. First, most architects are habitually resistant towards stylistic classification; they dislike labels. And second, debate has raged as to whether high-tech was a style principally relating to aesthetics or a movement that encompassed much broader technological and cultural attitudes towards design and manufacture. "When most of the public think of high-tech, they tend to think of things like computers and racing bikes rather than architecture," says Jane Pavitt, co-curator of the new exhibition, design historian and head of Kingston University's school of critical studies and creative industries. The Superstructures exhibition deliberately refrained from including the term in its title.
Notwithstanding semantic divisions, high-tech in an architectural sense developed during the late modernism period of the late 1970s. It generally refers to buildings where technological and industrial methodologies are paramount. Consequently, buildings pertaining to the style would commonly have an overtly mechanistic and highly engineered appearance. With buildings thus conceived as machines, high-tech pursued a structural honesty and expressiveness that would often see structure and services flamboyantly displayed on the exterior of the building, hence Cruickshank's pointed reference to "theatricality". This language also extended to a number of physical characteristics such as cross-bracing, tensile roofs and curtain walling, as well as a prolific use of steel in both structure and facades. Prefabricated assembly and spatial flexibility were also essential features of the style.
Examples
For reasons nobody has ever been able to definitively explain but which might include anything from the industrial revolution to the gothic revival, high-tech architecture was a style essentially manufactured in Britain. It was both developed and dominated by four leading UK practices: Foster + Partners, Richard Rogers Partnership, Grimshaw Architects and Hopkins Architects. From the early 1970s onwards they created an extraordinary series of buildings that would come to define both the style and a very particular approach to British modernism at the close of the 20th century.
Richard Rogers' Lloyd's building of 1976-86 is often cited as the definitive high-tech prototype. With its industrial "oil rig" appearance and its services externally exposed like metallic entrails, it exemplifies, in an unashamedly antagonistic way, the machine-like character and engineering rigour that high-tech architecture embraced.
Equally influential was Foster's HSBC headquarters in Hong Kong, also completed in 1986. Like the Lloyd's building, it was conceived as a gigantic "kit of parts" but this time it was one constructed from hundreds of thousands of prefabricated modules procured from a colossal global assembly line that stretched around the world. While services did not make an external appearance, structure did and the gigantic coat-hanger trusses holding suspended slabs freed banking floors from structure and provided the flexibility and expressiveness that high-tech craved.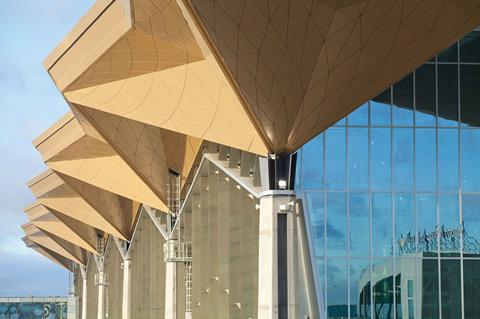 Origins
Norman Foster once cited a Boeing 747 as his favourite building and this statement is crucial to understanding how, why and where high-tech began. Certainly for the four British architects who became its leading exponents, high-tech had its roots in the industrial, automotive and aerospace heritage of the US and they sought to embed their buildings with the same pioneering methods of prefabricated assembly and structural efficiency that had already characterised US cars, planes, factories and infrastructure for decades.
But intriguingly, high-tech also had another and more unlikely origin: domestic architecture. The hugely influential book widely credited with inventing the term "high-tech" was a 1978 New York design handbook called High-Tech: The Industrial Style and Source Book for the Home. This was no architectural manifesto but a modest interior design manual that, for the first time, collated examples of how industrial aesthetics could be applied to various residential settings.
This unlikely relationship stemmed from failed efforts to create high-tech post-war mass housing in the 1950s and 1960s, with the panellised metal facades that proved so hopeless within a residential context eventually forming the default solution for the scores of airports and offices that high-tech would eventually go on to create.
But high-tech has even older origins. High-tech proponents would often gushingly refer to Joseph Paxton's Crystal Palace of 1851 as the first high-tech building, citing its extensive use of glass and lightweight prefabricated sections as early examples of themes that high-tech would go on to expand. And even before this, AW Pugin is considered one of high-tech's spiritual forebears – a man who, despite the vivid emotional melodrama of his gothic works, fervently believed that "there should be no features about a building which are not necessary for convenience, construction or propriety". This disparate set of origins is essential in understanding the impact high-tech still has on our contemporary world.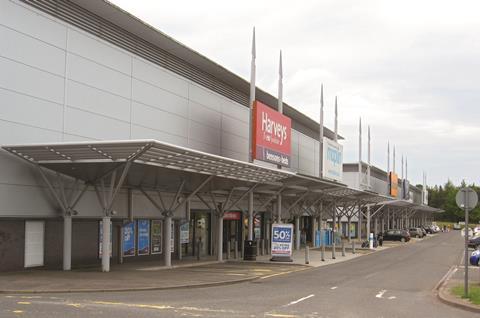 Legacy
For architect, former professor of architectural theory at London Metropolitan University and leading high-tech author and expert Colin Davies, high-tech's chief success is that modern construction now takes for granted processes that high-tech first patented. "In the 1980s the idea of a building as a 'kit of parts' was revolutionary but now modular prefabrication has become the norm. Also, traditionally architecture had always been seen as a question of style but high-tech forced that appreciation to extend to engineering and consider processes used in the manufacture of products like aeroplane and cars. Now this kind of thinking is much more common."
For Davies, the term "high-tech" is also significant. "The biggest change that has taken place since high-tech is the digitisation of everything. We think of high-tech today and we think of digital processes and not buildings. In some ways this makes high-tech as an architectural style seem old-fashioned. But it was the first to pre-empt how technology would change society."
But Davies is keen not to exaggerate high-tech's structural influence. "Look at volume-built housing today. Much of its construction is now built using high-tech principles such as modular design, lightweight panels and prefabrication. But this can all be shielded behind a traditional looking house which clearly isn't high-tech.
"Although many of its architects would disagree, high-tech was first and foremost about a style and those technological aspects were used to justify the desired aesthetic appearance of the building. So there's an argument to say that those technological and structural innovations in construction and engineering would have happened regardless of the high-tech style and not because of it."
For Pavitt, there are three main ways in which high-tech has had a long-lasting legacy for architecture and construction today. "First, it's become the dominant legacy of modernism partially because of the longevity of the four practices that spearheaded it.
"Secondly, it's had a massive impact on the British landscape. If you look at retail parks, out-of-town shopping centres and leisure centres, with their lightweight construction and metal panels, they're all indebted to high-tech. They've enabled it to have success by stealth.
"And finally, high-tech has been a tool for the globalisation of architecture. Because it can span large buildings efficiently with framed and tensile structures, it's now commonly used for big infrastructure like stations and airports. You can travel round the world and just hop between terminals designed by Rogers, Foster or Grimshaw."
But Pavitt also identifies an area where high-tech practices may diverge from modern priorities. "Early high-tech was incredibly bespoke and crafted and required a huge amount of skill and technique. This meant it was certainly different and new but that it wasn't necessarily cheap or easily adaptable."
Architectural history is about constant re-evaluation. Brutalism was once stigmatised but in recent years its profile and reputation have been rejuvenated. Equally the Victorians demolished as much as they built, casually destroying precious landmarks of earlier times that today would receive the highest degree of protection. So too our views of high-tech have changed, with Davies reminding us that many people "really hated the Lloyd's building" when it was first built.
The difference with high-tech is that it has infiltrated so much of our modern lives that while the style itself may seem old-fashioned – particularly when comparing the caustic aggression of the Lloyd's building to its more svelte Cheesegrater successor opposite – many of its principles have become silently synonymous with how we build today.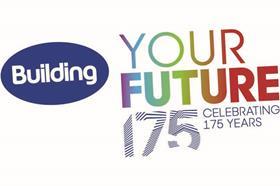 This is the first in a new series of features on architectural styles through the ages, celebrating Building's 175th anniversary