Pollard Thomas Edwards' sensitive addition to a Victorian square, as well as some ingenious engineering solutions, has won top place in a remarkably strong field
Arundel Square, London, entered by Pollard Thomas Edwards architects
This winning scheme in Islington in north London has one of the most impressive and complicated engineering back stories the judges had ever come across. A modern building, Arundel Square has a historic context, which the team behind the project remained extremely sensitive to. In fact, the development resulted in the addition of the Victorian square's missing fourth facade, which had been absent for over 150 years after the original developer ran out of money and the North London line was built instead, ruining the symmetry of the square. So, when it was decided that the scheme would be developed, the railway cutting was ingeniously decked over to create a new acre of land on which these new 146 homes were built. The idea was an impressive, innovative and radical solution to this problem and a real engineering feat. The deck required 76 steel joists, each 7ft deep, covered with a concrete slab spanning 85ft to be placed on top of the railway's remaining abutments and the structure also needed to be entirely separate to the new building to minimise the transmission of sound and vibration into the flats. This project is seriously impressive stuff and is a worthy winner of this year's housing project category.
Arundel Square, London
Entered by Pollard Thomas Edwards architects
A modern building, Arundel Square has a historic context, to which the team behind the project remained sensitive. In fact, the development resulted in the addition of the Victorian square's missing fourth facade.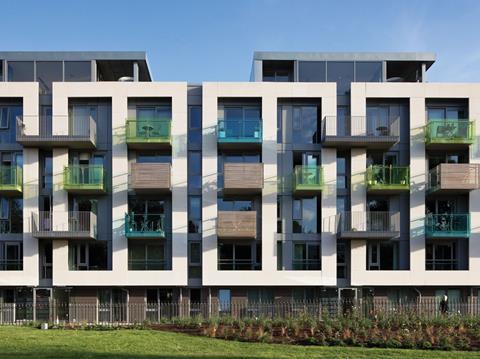 Barking Central, London
Entered by Allford Hall Monaghan Morris
A fantastic example of how regeneration is all about long-term investment. The scheme includes more than 500 flats, a 66-bed hotel, a shed for 250 bikes, nine retail units, a cafe, a town square and an arboretum.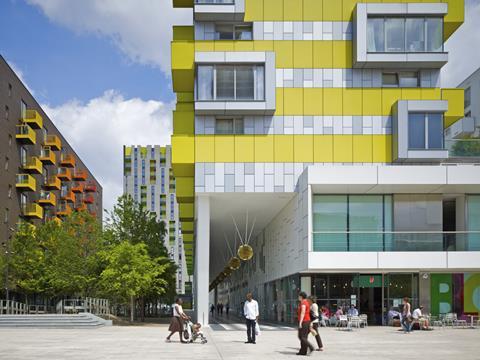 Bohouse, Middlesbrough
Entered by xsite Architecture
This was a housing project expertly geared towards the modern work/home life balance. The design allows for a successful work and home life in one space without compromising living arrangements.
Greenhouse, Leeds
Entered by SUM
This thirties art deco inspired conversion in Beeston in Leeds is an example of expert dovetailing of refurbishment and new build to pioneer low carbon. It also happens to be very aesthetically pleasing.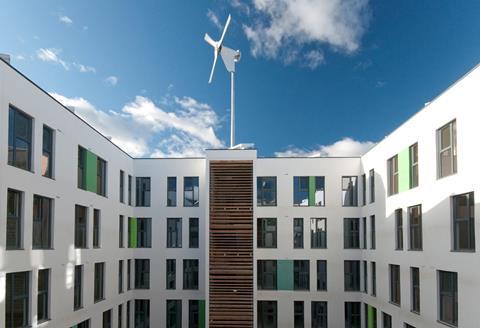 Horizons, West Yorkshire
Entered by HTA
Billed as Yorkshire's best eco-excellent contemporary development, this scheme will provide 151 new homes on completion. The individual dwellings have been designed with prefabrication principles in mind.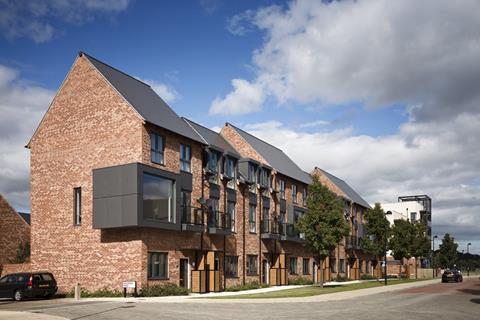 Strata SE1, London
Entered by BFLS
This housing project has redefined the south London cityscape. The tallest residential building in central London has packed a punch in terms of high-rise development and energy efficiency. The 148m, 43-storey building boasts an list of energy saving features including a whole house ventilation system, 40% low-energy lighting in each flat and, of course, those three 9m diameter wind turbines providing on-site renewable energy generation. Rated at 19kW each, they are anticipated to produce up to 50MWh of electricity each year - 8% of Strata SE1's estimated total energy consumption.