Stanton Williams has followed up its Stirling-winning Sainsbury Laboratory with a key role in the transformation of King's Cross and a raft of prestigious commissions - making it a worthy winner of this hotly contested category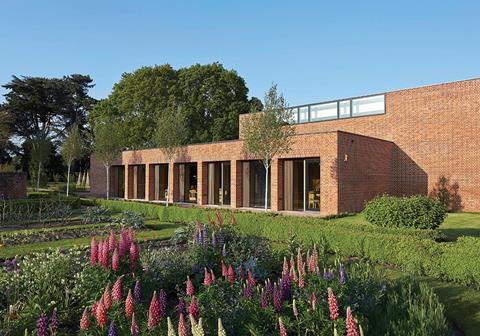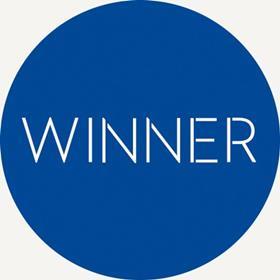 Stanton Williams
Stanton Williams says it is focused on design excellence and on engaging and communicating with its staff rather than following a "profit-driven culture". If that's the case, then this architect's financial performance is doubly impressive. In 2013, Stanton Williams's turnover grew by 70% while operating profit leapt 108%. It also improved its level of repeat business and saw the size of its studio expand from 45 to 75 people. Stanton Williams won the 2012 RIBA Stirling prize for its Sainsbury Laboratory but did not rest on its laurels in 2013, securing a number of high-profile commissions and seeing the opening of its prestigious King's Cross Square project for Network Rail. Judges also noted the glowing testimonials from clients and the practice's commitment to training and staff development.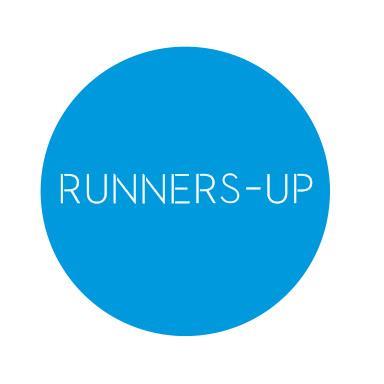 Assael Architecture
Assael Architecture says it doesn't claim or try to be good at everything but instead focuses on its strengths. The firm says: "It's not about designing the biggest or most iconic building, but creating spaces and new places and overcoming the challenges of complex sites to benefit the wider community". In that spirit, it spent 2013 working on London projects such as the completion of Paddington Basin, the revival of Hammersmith's Riverside Studios, Clapham's Macaulay Walk regeneration scheme and the Great West Quarter in Brentford. It is clearly performing well financially too with a 40% rise in total income and a 167% increase in operating profit over the last year. The practice is also supportive of students and is currently mentoring 11, the highest number it has had in years.
Careyjones Chapmantolcher
A practice with a 25-year heritage based at studios in London and Leeds, careyjones chapmantolcher (CJCT) demonstrated healthy growth in 2013 with total income up 15% and operating profit up by 23%. CJCT reckons it is thriving thanks to focusing on enduring and successful partnerships with both public and private clients, resulting in a repeat business rate of 60%. The firm says: "We have responded to the recession and positioned ourselves for recovery by carefully selecting the projects we work on … We encourage and protect key highly skilled staff, we avoid waste and have an unflinching adherence to the company's principles of customer care, quality communication and director involvement in all projects from inception to completion."
HLM Architects
Last year, two well-respected British architectural practices faced the threat of going bust. HLM took the bold decision to bring them into the company fold while maintaining their brand, independence and areas of specialism. In May, HLM safeguarded Llewelyn Davies, while in September it acquired Sidell Gibson, a specialist in high quality commercial buildings, housing and restoration projects. HLM says that this not only secured jobs and helped the two firms' many clients but also offered the chance for the new larger pool of staff "to broaden their skills and horizons". The firm accomplished this against the backdrop of healthy financial figures including a 9% rise in total income during the year and a 91% increase in total operating profit.
Ryder Architecture
Ryder, which celebrated six decades of practice in 2013, calls last year "an exceptional year". The firm's total income rose 22% to £7.1m while operating profit leapt by 384% to £735,000. It witnessed international growth with projects including work on the M+ Museum and Kowloon Police Headquarters in Hong Kong, with signature firms Herzog & de Meuron and Farrells respectively. It appointed new senior staff to expand into areas such as transport, science, leisure and energy, as well as new geographical regions. It also pursued research including a major residential scheme in St John's Wood which involves investigating design approaches for dementia sufferers. Finally, Ryder invested in its employees through structured training and development, such as international secondments and an enhanced profit share for its staff.
Scott Brownrigg
During a busy 2013 which included opening new offices in Singapore and Edinburgh, Scott Brownrigg achieved a 9% rise in total income and a 76% increase in operating
profit - hailed by one judge as a "seriously impressive business performance". The firm also restructured its board and developed a new vision for the business focused on high quality design and continued expansion.
New projects won include schemes in Moscow, Prague, Paris, Vienna, Zagreb, Minsk and Singapore, and it enjoyed particular successes in the residential, business space, education and defence sectors. Scott Brownrigg's BREEAM "outstanding" school, Coleg y Dderwen, won the BREEAM Education Award, and it continued to support architectural charities the Stephen Lawrence Trust and Article 25.

This award was sponsored by Comar