Argent has become synonymous with high-profile city centre regeneration projects, such as London's King's Cross, which it pulls off with style - so not surprisingly the best in the industry are lining up to work with this client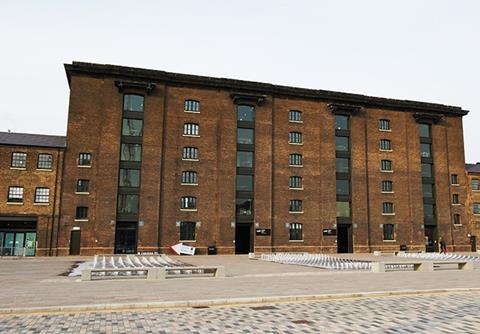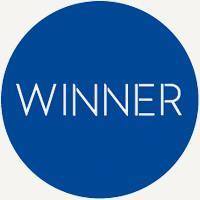 Argent
After delivering the vast masterplan for Kings Cross (pictured) and overseeing two huge sites in Birmingham including the £500m Paradise Circus and Brindley Place, you could be forgiven for thinking Argent would rest on its laurels 2015. In fact nothing could be further from the truth, with the firm appointed to projects including the Airport City in Manchester and being picked by Barnet Council to deliver the 78ha site at Brent Cross complete with 15 million ft2 of development and 7,500 homes. With such a busy workload standards would usually slip - however, by involving a number of the UK's top architects in its schemes including Glenn Howells, AHMM and David Chipperfield, Argent is delivering urban realms fit for the coming century.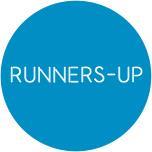 Education Funding Agency
With a priority to increase the number of high quality schools, the Education Funding Agency (EFA) is one of the biggest public spenders, and also one with the biggest to do list. With 95% of schools requiring some level of improvement and a backlog in the maintenance of England's school estate, the EFA has had its work cut out keeping up with demand. However by reforming schools capital procurement and driving a standardisation agenda the EFA is making headway. With £2bn of capital spending unveiled in February - for the second wave of the Priority Schools programme - expected to be delivered through a mix of central and locally-managed procurement and another £4bn of funding to be allocated for improvements outside the programme, the EFA has a busy time ahead.
Co-operative Group
Headlines for the retail sector have been among the most dire during the recent downturn, with profit warnings and losses reaching into the billions. However even though rivals including Tesco have cut back their retail capital spending programmes, the Co-op has pushed ahead, increasing capital spending in the second half of 2014 and in future years as strategic projects progress and the company gets back on track.
Great Portland Estates
With strong lettings, a growing development pipeline and healthy revenues, Great Portland Estates can reflect positively on 2014. The group's portfolio valuation grew by 8.9% between March and November 2014, which has acted as the catalyst for a development programme that includes the 297,000ft2 Walmar House as well as the £150m 521,000ft2 mixed-use scheme at Rathbone Square. GPE now has a total programme of 2.2 million ft2, which covers 54% of its existing portfolio, 46% of which had planning permission as of November. Though 81% of GPE's portfolio is still in the West End, the company has started to diversify, and we can expect the positive trend to continue in 2015.
Highways England
With a road network creaking at the seams and an austerity agenda which has taken a bite out of its budget, Highways England (HE) could be forgiven for scaling back in the past half-decade. However far from falling short, HE published its largest-ever framework in 2013-14 with the announcement of the Collaborative Delivery Framework, which allowed the agency to plan ahead and give contractors a clear pipeline of work all the way to 2020. The aim of the framework has been to drive efficiency and with it HE has shown leadership other government departments could learn from.
Ministry of Justice
As an early adopter BIM Level 2, the Ministry of Justice (MoJ) has paved the way for much-needed public sector leadership in the technology. And the decision has proved to be successful, having saved the MoJ £800,000 on the first of four trial BIM projects: a £20m extension for HMP Cookham Wood in Kent. Working in collaboration with Interserve the MoJ has proved that BIM can help contribute to efficiency savings, which are going to be needed across other government departments in the years ahead. The MoJ has also successfully integrated the Government Soft Landings initiative on over 100 projects each year in a wide variety of capital projects across the custodial and court estate.
Scape
From an organisation which worked mainly supporting local authorities in the Midlands to one that has a UK-wide procurement role, Scape has come on in leaps and bounds in the past few years.
With numerous divisions offering anything from design to facilities management services, Scape now delivers a full suite of OJEU-compliant national frameworks for over 1,000 live commissions for 490 clients and has created 8,500 on-site apprenticeships.
Sellar Properties
After successfully delivering both the Shard and its smaller sibling, the 18-storey Place building, Sellar has rejuvenated the London Bridge quarter and brought the Square Mile south of the Thames with aplomb. This year has seen Sellar turn its attention further west with a proposed £600m mixed-use scheme at the former Royal Mail sorting office in Paddington, and it is establishing itself as a long-term client for the central London market.

This award was sponsored by Mott MacDonald.