Knauf Insulation's decision to take matters into its own hands and lobby government directly to get the Green Deal working more effectively made it the clear winner in this category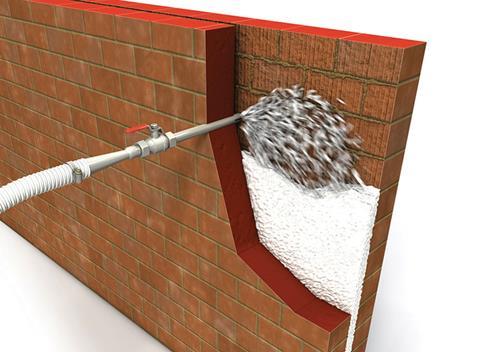 Knauf Insulation
It is rare to see a major construction manufacturer lobbying government directly, but that is exactly what Knauf did over the Green Deal. Correctly identifying that the national retrofitting scheme was unlikely to succeed without better uptake incentives, the firm decided to put the pressure on with an effective and intense lobbying campaign through trade bodies, social media and consumer communications. Knauf also undertook to help solve some of government's failings with regards to the installer network, linking up with other parties including Leeds Metropolitan University to research the critical problem of uninsulated party cavity walls. Judges called Knauf's efforts an "excellent story" and named it the "clear winner".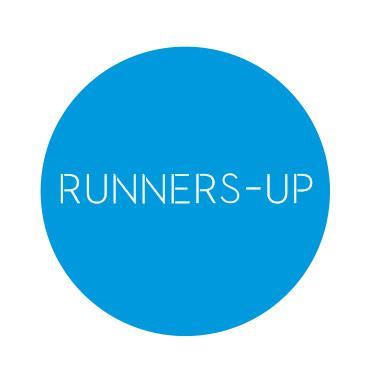 ASSA ABLOY
ASSA ABLOY's Aperio product is designed as a simple and intelligent way to upgrade mechanically locked doors and wirelessly connect them online or offline to new or existing access control systems, with minimal modification to doors and premises. Essentially, this is a short-distance wireless communication protocol designed to link an online electronic access control system with an electronic cylinder or escutcheon. Additional doors can be added at low cost using an easy-to-install system that requires no structural alterations, and therefore no compromises to aesthetics. Successful applications include prominent buildings at Cambridge University, St Mary's Hospital in London and the conservation department of the prestigious Wallace Collection.
Jablite
Jablite had a busy year in 2013, launching an array of innovative insulation products. Among other things, the firm developed a patented, BBA-certificated tapered insulation for inverted roofs which solves the problems of creating the recommended 1:80 fall with screed, and is already attracting the interest of architects. It also unveiled a lightweight, reinforced, over-roof insulation system for retrofitting profiled roofs, the development of which was supported by a Department of Energy and Climate Change/Technology Strategy Board fund. On the sustainability front, Jablite is rationalising and re-organising its transport systems in order to cut journey numbers and ensure full truck loads, reducing its carbon footprint.
Origin
Origin is an award-winning British manufacturer of quality, bespoke aluminium folding sliding doors. Established in 2001, the company is a £10m-plus turnover business employing 88 people in High Wycombe, with operations in Dubai and initial steps to set up in North America underway. In an industry where customers wait six to eight weeks for delivery, Origin offers a unique "Your Lead Time, Not Ours" service, eliminating lead times. If a customer places their order before 11am, they can take delivery the next day, and Origin - which boasts a 100% record for fulfilling this promise - believes it is the only company in the world to offer such a service. Origin says this helped the company to grow both its revenue and operating profit by more than 40% in 2013.
Siniat
Siniat, formerly Lafarge Plasterboard, is one of the UK and Ireland's leading plasterboard manufacturers. Previously part of Lafarge's smallest division, Siniat is now a flagship for the Etex Group, which the firm says will usher in an "increased focus on innovation, sustainability and delivering exceptional quality for customers". One of the firm's key initiatives in 2013 was its launch of GTEC Weather Defence, a gypsum-based board for weatherproofing buildings during construction. The product is designed for external use as a sheathing board, and is as simple to install as internal plasterboard. Siniat says that it is also almost a third lighter than conventional cement particle board, safer to use, faster to install, and can be cut without power tools. And vitally, unlike conventional plasterboard, it is water, weather and mould-resistant.
PowerCEM
PowerCEM's soil stabilisation technology RoadCem really proved its worth in 2013. The product was used by Costain Group working with Atkins to build the much delayed A244 Walton Road single-span bridge over the River Thames in Surrey. Planning restrictions limiting any height changes in the existing supporting river banks made construction methods very complex. But this new technology enabled the pre-existing soft organic soil banks to be made strong enough to support and carry the heavy cranes and produce strong construction platforms. This allowed big savings in cost and time and avoided the need to halt 4,000 truck journeys in this busy area of the South-east. The bridge was opened to traffic in August 2013.

This award was sponsored by Barbour ABI