What challenges are facing architects today when it comes to product specification? How are they tackling them? And what can manufacturers do to help? Building Boardroom surveyed over 300 architects to find out. Here is the summary of findings – read the report in more detail in the rest of this series
The construction industry has undergone almost unprecedented change over the past two years. The pandemic changed how people work, probably permanently, and compelled many to reevaluate their priorities. This is having an impact on the office sector and on the types of homes demanded. The disruption caused by covid is having a knock-on effect on materials availability and prices, affecting specifiers and contractors alike. Brexit is likely to continue to dent materials availability, with full customs declarations implemented from the beginning of 2022. The introduction of the UKCA mark in January 2023 could cause further disruption, because the new certification requires expensive testing and the UK lacks test capacity.
Other challenges include meeting net zero targets, which is making many specifiers think for the first time about the whole-life carbon impacts of projects, including materials. And the industry is still grappling with the fallout from the Grenfell disaster, which has changed building regulations and made many insurers and lenders wary of buildings with timber structures. This can make it more difficult to meet net zero targets.
We asked over 300 architects from a wide range of practices about the challenges they are facing and the impact on product specification, the information they use to make specification decisions, and how much trust they have in the information provided by manufacturers and others in the industry.
The number one trend affecting architects is the net zero agenda, with 47% of architects citing this in an open question. Fire safety is also an issue, particularly for bigger firms, followed by modern methods of construction. When asked what had had the most impact on specification over the past year, 44% of architects said net zero had brought a big change and 46% some change. The second-most impactful issue has been building regulations. Architects expect net zero specification issues to ramp up over the coming year, with 59% saying they expected this would bring big change.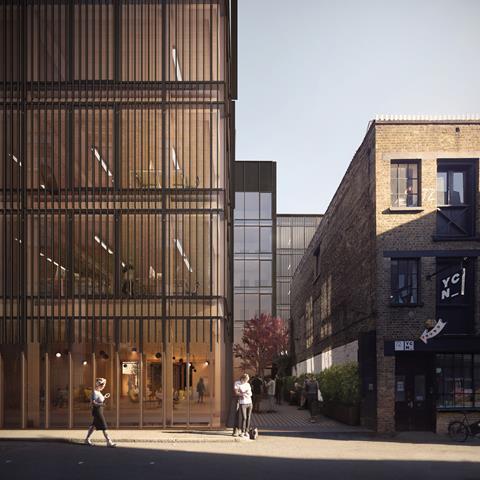 Architects say the specifics of meeting the targets are exercising them; challenges include how to work out the embodied carbon impacts of materials and the whole-life carbon assessments of designs. Keeping clients who aspire to low carbon buildings on board once they understand there is a premium to be paid was cited as another challenge.
In which sectors do architects think there are gaps in their knowledge? They feel most confident about housing, followed by offices and education. They feel least confident about healthcare, probably because it requires specialist knowledge whereas many architects start out working on housing and this has been booming for many years, providing plenty of work opportunities.
Favoured sources of product information
Where do architects turn for information to help them meet these challenges? Manufacturers' technical information is the most popular source of information, with 87% saying they frequently use this. Prior experience of products is the second most used source of information. On the flip side, marketing literature is less often used, with just 31% saying they frequently turn to this. Contractor recommendation of products is the second least used source of information followed by product webinars and CPD as the least common.
Most architects, 69%, would like manufacturers to do more to help them make informed specification decisions. The highest number, 22%, say they want better technical information, including faster and easier access to technical helplines and more detailed technical drawings and allied information. Information on products' interface with other parts of the building was cited as being useful by several architects, and 19% want more and better-quality case studies. This includes case studies where products have been in use for an extended time without issues or in difficult climates such as near the coast, as well as with better images and testimonials from clients and project delivery teams.
Industry confidence in the claims that manufacturers make for their products has been shaken by the findings in the Hackett review and the revelations that have come out of the Grenfell inquiry. We asked which information sources are most trusted by architects. Product certification is the most trusted, by 82% of architects, and in good news for manufacturers, 68% of respondents say they have near or full confidence in manufacturers' technical information. Marketing literature comes bottom of the confidence ratings, with only 13% of architects having near or full confidence in this.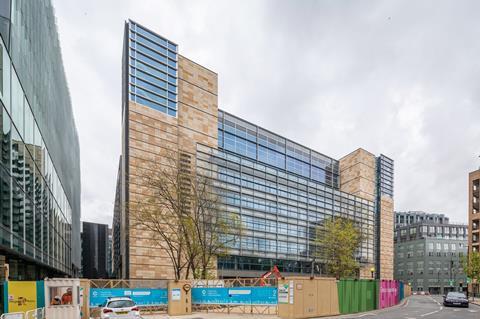 What would give architects more confidence in the products that they specify? Some 87% say independent testing would give then near or total confidence. Surprisingly, the new construction products regulator inspires less confidence than other measures – such as independent and more rigorous testing, longer guarantees and more detailed manufacturers' technical information – with 66% of architects saying it would give then near or total confidence.
The profession do share information among themselves to some extent. Of those who share information, the highest percentage, 27%, say they share sustainability information, followed by fire safety information at 16%.
In terms of ways to share knowledge, face-to-face meetings are judged the most useful with 68% saying these are very useful. Email is considered very useful by 60%, while BIM is judged as very useful by only 26%. In a blow to collaboration platform providers, only 20% consider this a very useful method. Social media, despite the attention given to it, is judged very useful for knowledge-sharing by just 5% of architects.
Key issues
To get a picture of the issues concerning the international architectural community, we asked the world's top 100 architects what is affecting them. The interest in net zero, more resilient and flexible buildings, and improving wellbeing are the biggest issues. There is more interest in repurposing existing buildings now, including in countries where the default is new-build such as the US. Smart buildings are on the rise as technology can help cut energy use and allow building occupiers to use space more effectively. Digital construction is also important, although this is held back in many countries by a lack of skills and widespread adoption. Materials supply has been a big issue for a lot of architects, with many saying contractors are frequently requesting specification changes due to the originally specified products not being readily available.
Our research demonstrates that architects want focused and comprehensive information about the products they specify, particularly responsible sourcing, embodied carbon, energy performance and longevity. Our survey shows they particularly value technical literature – unlike marketing literature, which is not particularly valued or trusted – and improving the quality of this will go down well with architects because nearly 70% thought manufacturers could do more in this arena. Manufacturers who can provide higher-quality technical information and more responsive helplines that do not masquerade as a marketing function will win favour with architects. Evidence of longevity would be valued by architects; for instance, more detailed case studies perhaps with testimonials from the specifiers who worked on those projects would go down well.
Confidence in product performance and technical information has been shaken because of the revelations that have come out of the Grenfell Inquiry. The good news is architects still have plenty of confidence in product certification. Manufacturers' technical information is also trusted, although to a lesser extent. Architects do not anticipate that the new construction products regulator will improve their confidence in products, although some say independent testing of randomly selected products would. Our survey shows that manufacturers which can provide comprehensive information on the carbon footprint of their products, that demonstrating these are sourced sustainability and backed up by detailed technical information, drawings and case studies and ideally independent testing, will gain competitive advantage in this rapidly changing world.
Intelligence from architects: Product specification report
1

2

Currently reading

Product specification for architects: Executive summary

3

4

5

6

7

8

9

10

11